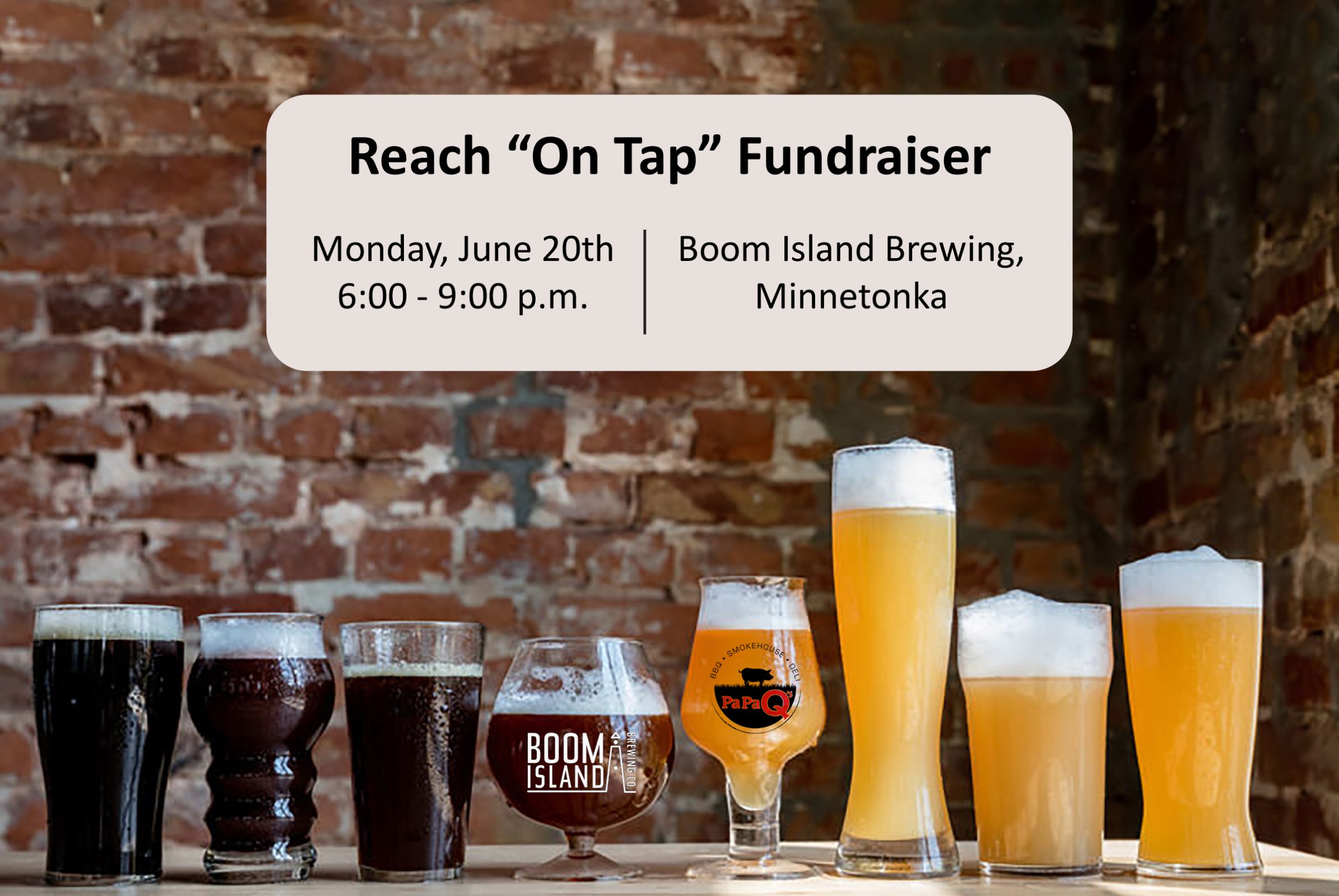 Join us on Monday, June 20, 2022 from 6:00 – 9:00 p.m. at Boom Island Brewing in Minnetonka for our annual summer fundraiser. This FREE event will feature an online silent auction, resort contest, live music from Becky Rae Dalton, bar games, specialty beers and fantastic food by Papa Q's.
We will be having our Resort Contest again this year! Bid on a week's stay from: Blue Heron Bed & Breakfast, Broadwater Lodge, Geiger's Trails End Resort, Lakewood Lodge, Life of Riley Resort, Northland Lodge and Q Lake Lodge.
Thank you to everyone who supported our Reach "On Tap" Fundraiser in 2021!