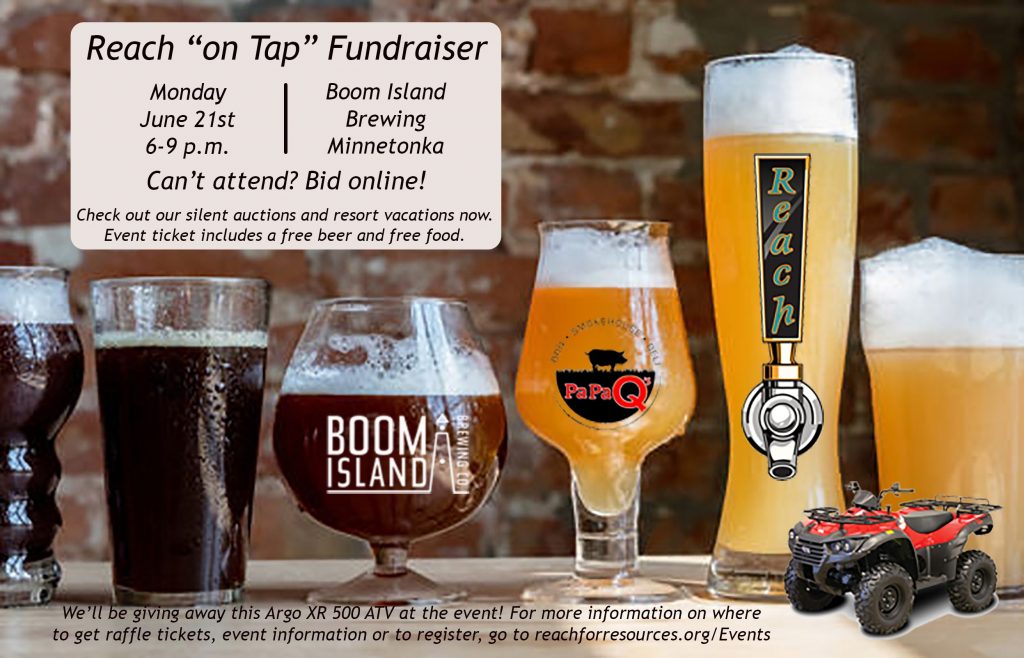 Join us on Monday June 21, 2021 at Boom Island Brewing in Minnetonka for our annual summer fundraiser. The event will run from 6 to 9 p.m. and will feature an online silent auction, ATV raffle, bar games, specialty beers and fantastic food provided by Papa Q's BBQ/Nelson's Meats, Deli, Bakery & Catering.
We will also be having our Reach Resort Contest again this year. Various resorts (mainly in Minnesota) have donated a week's stay at their resort for you to bid on. We will also have a wide selection of silent auction items for you to bid on. You can even bid on your phone if you can't make it in-person for the event.
Check out our silent auction or register here.
Tickets are $40 in advance (purchase by 11:59 pm on June 1 and $50 starting on June 2. Each ticket includes 1 free beer from Boom Island or 1 specialty can of Boom Island soda. Ticket also includes a free meal courtesy of Papa Q's BBQ/Nelson's Meats, Deli, Bakery & Catering. (gluten-free, vegetarian, and vegan options available)
New this year is our ATV Raffle. Tickets are $20 each and you could win a brand new, Argo XR 500 ATV provided by Plow World Power Equipment. Raffle tickets can be purchased at the Reach office, Boom Island Brewing in Minnetonka; Plow World Power Equipment in East Bethel; Nelson's Meats in St. Louis Park; Sand Pine Pheasants in Avon and Gold Meadows Hunting Preserve in Richmond. You can also contact our Development Officer Jason Skoog at 952-564-8680 or jskoog@reachforresources.org to arrange a raffle ticket purchase.
Last, but certainly not least, we'll be enjoying the amazing song stylings of Becky Rae Dalton throughout the evening.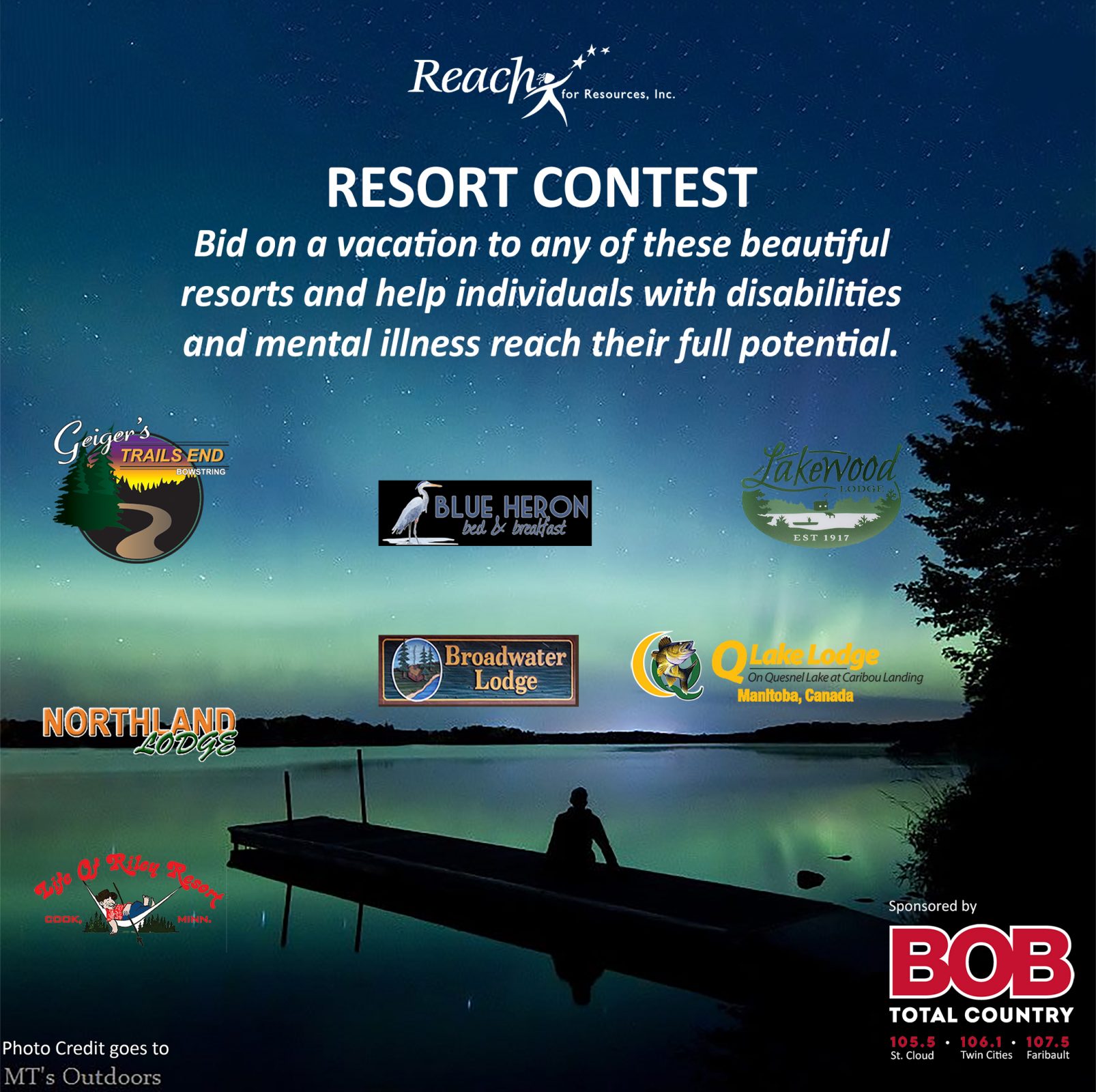 The Reach "On Tap" resort contest is now open! Bid on amazing vacations to some beautiful Minnesota & Canadian resorts.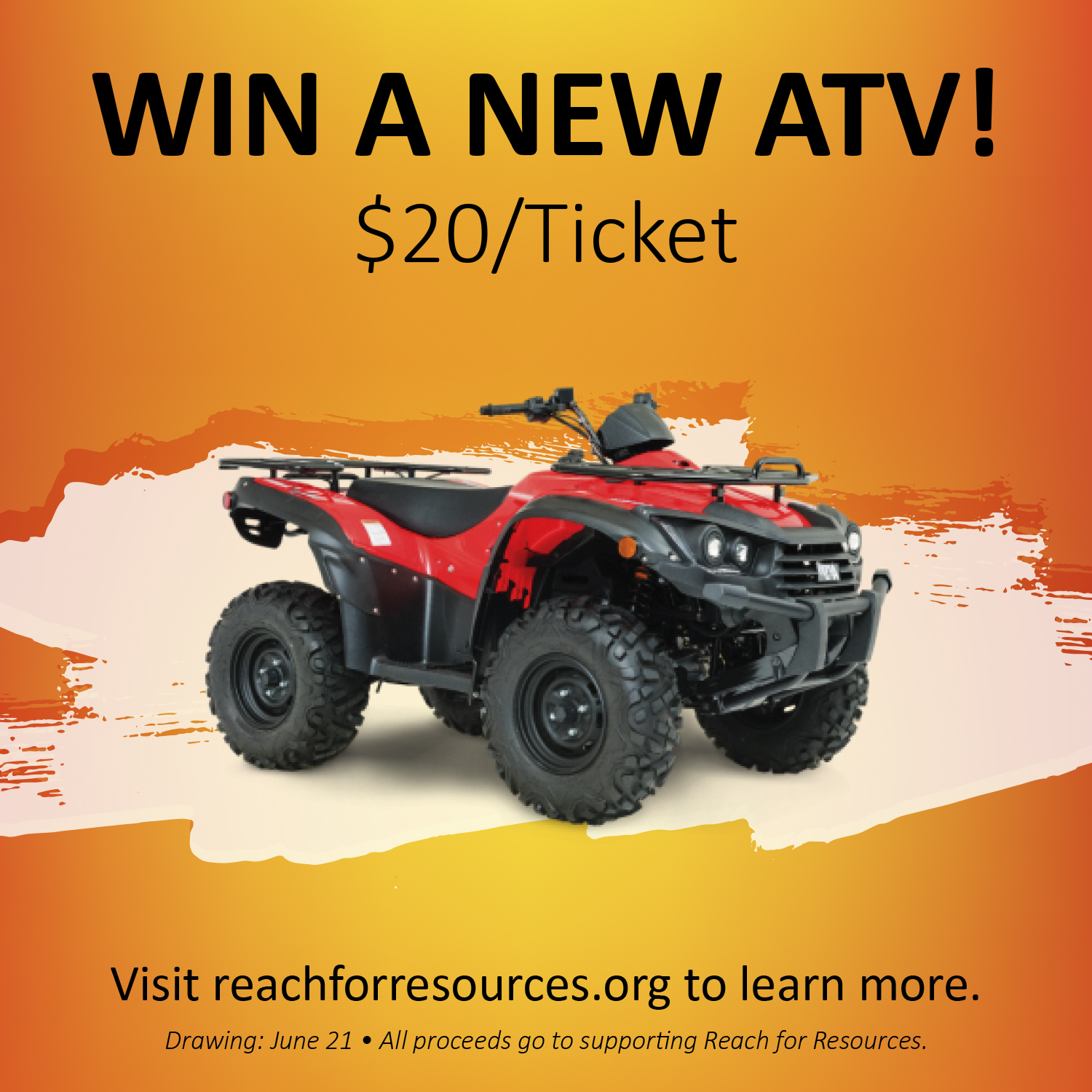 Raffle tickets are $20 & can be purchased in-person at:
Reach for Resources, Minnetonka
The drawing is June 21st & you do not need to be present to win.