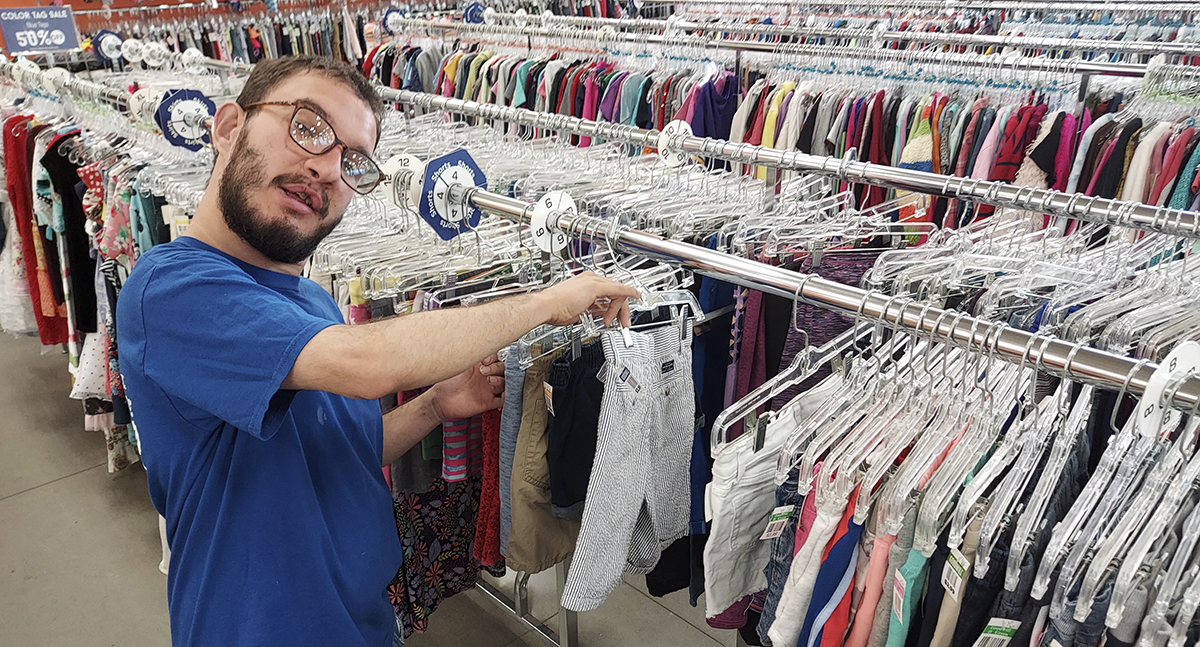 Persistence Leads to Change
A couple of months ago, Danny, one of Reach's Employment Specialists, was with one of his participants at their local Goodwill. Danny's participant, Matthew, has a passion for thrifting, antiquing and collecting. Because of his passions, Goodwill was always his dream job. Excited to apply for a job, Matthew and Danny entered their local Goodwill. Upon speaking with the manager, they learned employment specialists/job coaches were not allowed in the building while employees were working their shifts. Also, Danny wouldn't be able to accompany Matthew to the interview. If Matthew got the job, Danny would only be allowed to provide assistance during orientation. For a company that prides itself on helping marginalized members of the community find and keep jobs, this didn't make sense.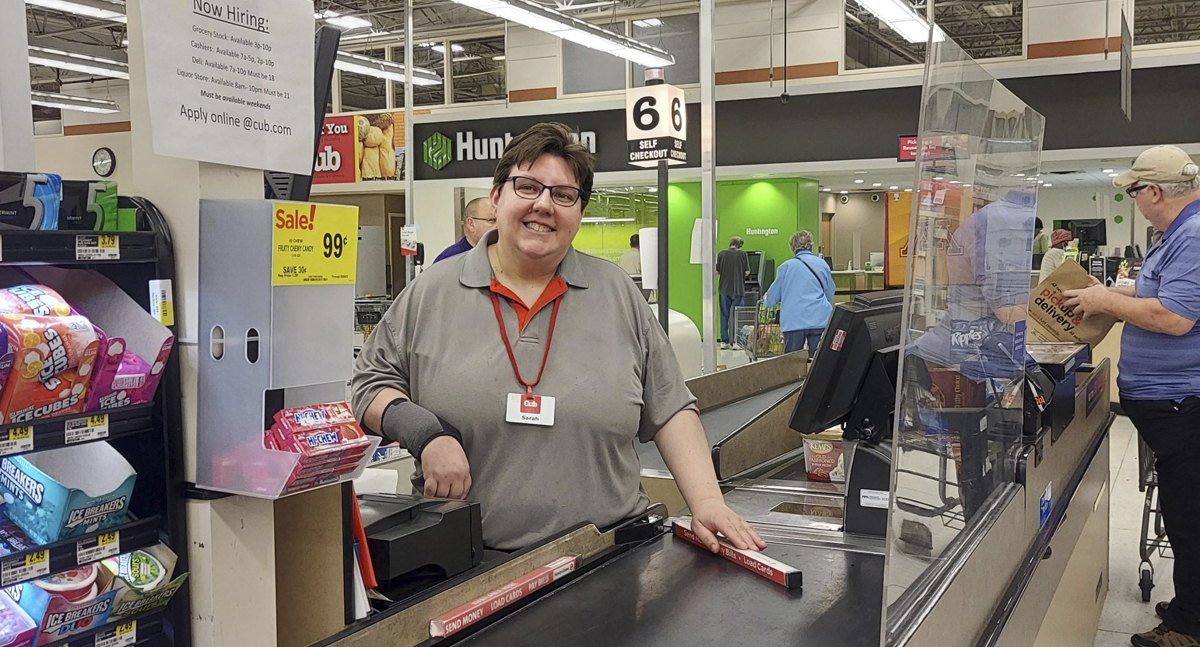 Challenges with Seeking Full Time Employment
Looking for new employment is hard but looking for new employment after spending 17 years at the same job is even harder! That is what Sarah is finding out. When Sarah started working at Cub, 17 years ago, Facebook was in infancy, the iPhone was two years out from being released and YouTube was just launching. A lot has changed since Sarah started working at Cub all those years ago, but she is ready to jump into the job market and face these new changes and challenges.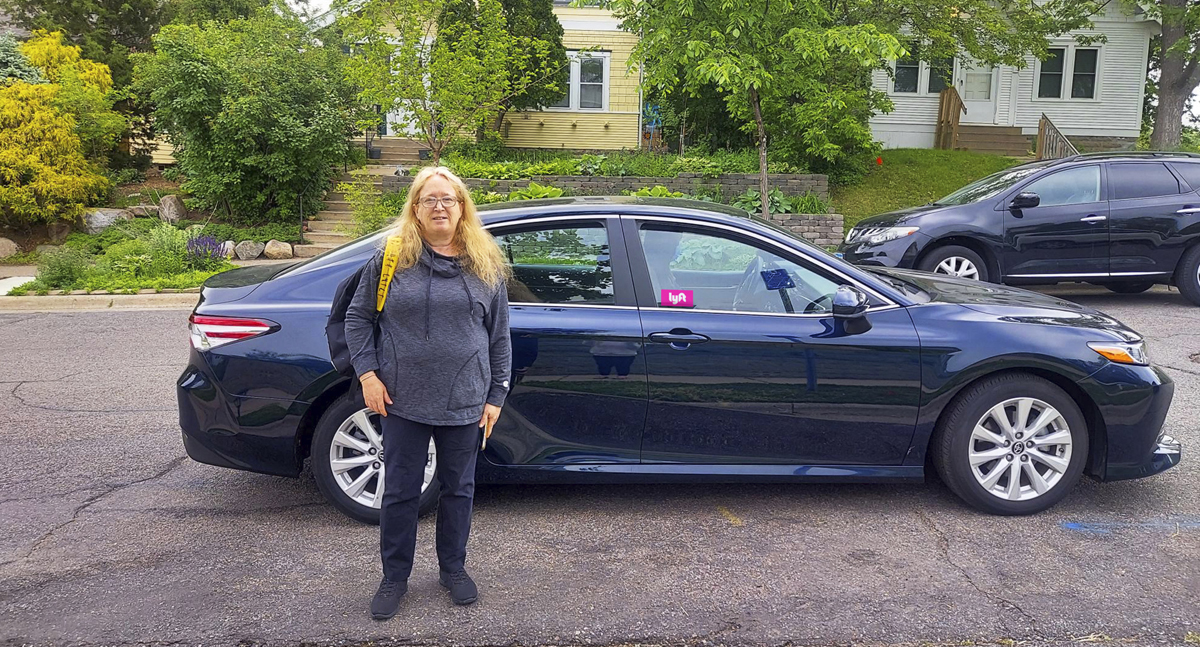 Finding reliable, flexible transportation to and from work can be tough especially for people with disabilities. To help solve this problem, Reach launched a Lyft test pilot program at the beginning of 2022. Lyft is an app-based ride-sharing service that allows people to schedule rides in advance or on the spot. To tryout this new program, Reach needed the perfect tester. Naomi, an Employment Specialist at Reach, had just the person! Sonya.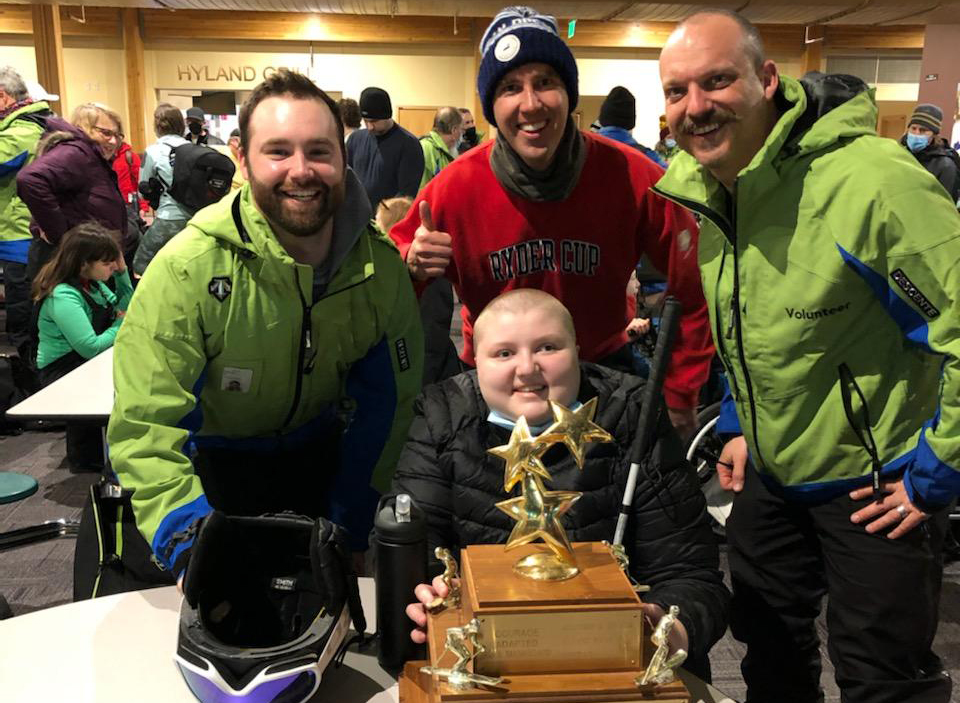 Courage Kenny's Rider of the Year Award Winner
This March, Courage Kenny Adaptive Sports and Recreation held their annual winter sports awards celebration. One of the top awards, Rider of the Year, went to Tay, a person supported through Community Living services at Reach.
2022 Reach Award Winners
April 29, 2022
We are pleased to announce the recipients of our annual awards. Thank you to everyone who submitted nominations. While we cannot recognize every nominee, we humbly acknowledge all who helped us this past year in fulfilling our mission. The following are this year's award recipients: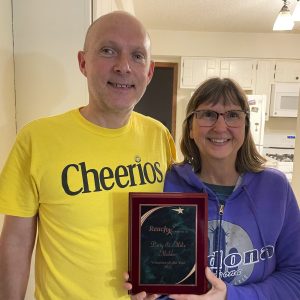 Volunteer of the Year: Mike & Patty Molden
Mike and Patty Molden have been volunteering with Reach for Resources Non-Competitive Basketball league for many years.  Their hard work and dedication to the participants and to Reach for Resources is inspiring.  Their generosity means the world to the people that we serve.  Mike and Patty Molden are truly the heart of Reach for Resources Non-Competitive Basketball league.
Corporate Partner of the Year: Plow World Power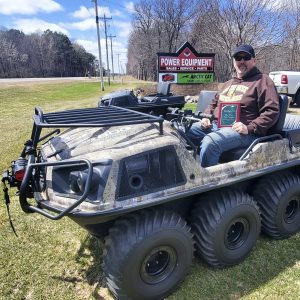 Equipment & Chris Daniels
In 2021, Plow World Power Equipment and Chris Daniels supported Reach in many different ways including being the major sponsor for the Radiothon and Cackle & Spur Charity Pheasant Hunt. Plow World also supplied an ATV to be raffled off at our Reach on Tap event. In addition to the corporate support, Chris donated quite a significant sum of his own personal money to support Reach. Plow World Power Equipment has already pledged to increase their support of Reach in 2022.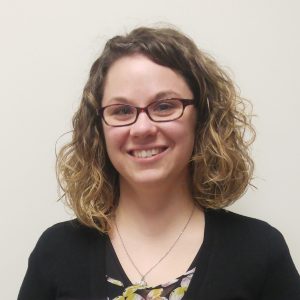 Advocate of the Year: Larissa Beck
Larissa has worked hard to advocate for rate changes for DD SILS. She has initiated a conversation among other    service providers and leaders in the disability field. Her efforts have been successful in spreading awareness and   efforts to make changes.
Matthew Smith Memorial Award: Jessica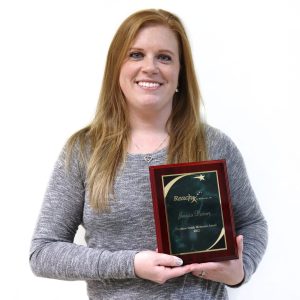 Preiner (Cermak)
Jessica has worked for Reach for over 13 years. She began working in our Community Living Department and then moved to Mental Health. During her time with Mental Health Services, she has managed and directed our Mental Health Services, added additional counties to our ARMHS supports, has been a lead for Procentive and has now been promoted to Managing Director. Reach is lucky to have Jessica in our Mental Health Department.
Reach is Now Certified as a Breastfeeding Workplace
April 11, 2022
Reach has been named a Breastfeeding Friendly Workplace by the Minnesota Department of Health (MDH) for its contributions to the health of parents and their babies.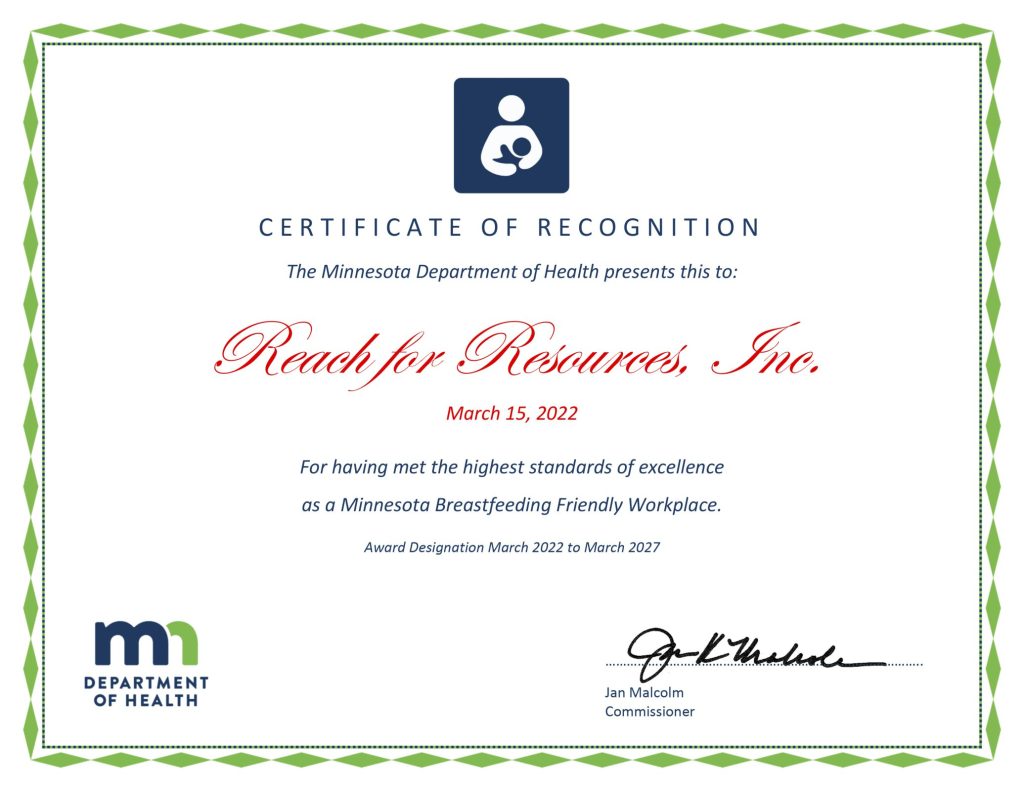 MDH recognizes workplaces and county health departments that have demonstrated their commitment to supporting breastfeeding employees by creating a workplace lactation support program.
Breastfeeding is a foundational way to ensure that babies receive optimal nutrition during the first formative years of life. Studies show that infants who are breastfed have better health outcomes as they grow.
The designation acknowledges Reach for Resources commitment to acting as a model for the community by supporting healthy families and receiving the business benefits of supporting nursing employees. The designation is achieved by adopting a written policy and educating staff about it; ensuring adequate break time for breastfeeding employees; providing a clean, private place to pump breast milk; and demonstrating a strong commitment to supporting breastfeeding in the workplace.
This is MDH's recognition program, which was created and is supported by the state Women, Infants and Children program (WIC) and the Statewide Health Improvement Partnership (SHIP).
"Sometimes you have to be satisfied with a small amount of progress but remember, it's still progress." ~ Mary Ellen Kaul
A $5,000 challenge match has been given to Reach for Resources in honor of the memory of Mary Ellen Kaul and her son, David Kaul. This generous gift will match your donation, dollar for dollar, up to $5,000 during the Give to the Max Day campaign.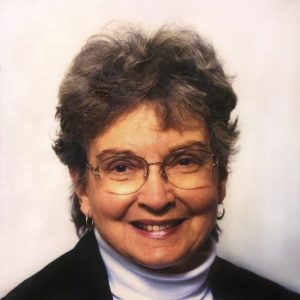 Mary Ellen was a parent, special education teacher, and journalist.  As a mother of a Down Syndrome son, Mary Ellen thought, "There must be something I can do to help." And help she did. In her many roles in helping out Reach, Mary Ellen sat on our Board of Directors,  volunteered by advocating at the city and federal levels for housing funds for people with disabilities, and acted as a mentor to many at Reach. What was remarkable about Mary Ellen is that she had an acute sense of justice for individuals with disabilities that was handled with a special positive energy that was so attractive to all who met her. Nowhere was this more evident than it was when it came to her children.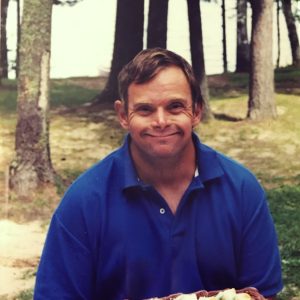 Mary Ellen's son, David, was the middle child of five but the only boy. David was a person Reach supported, as he was diagnosed with Down Syndrome. But like his mother, David never let that get in the way of volunteering and being a positive influence in the lives of others. David enjoyed riding his John Deere lawn mower and cutting the grass at Camphill Village MN, near Sauk Center, MN. David was also an honorary member of the local volunteer Fire Department. He loved emergency personnel, whether they were fire fighters, ambulance drivers, or police officers, and they loved David right back.
David's passion for helping others was evident even in death. Due to an unfortunate accident, David lost his life, but as an organ donor, his organs were shared with two other people, giving them a chance at life.
This challenge match is a fitting way to honor the memory of Mary Ellen and her son, David. Even after their passing, they still are helping others and Reach for Resources.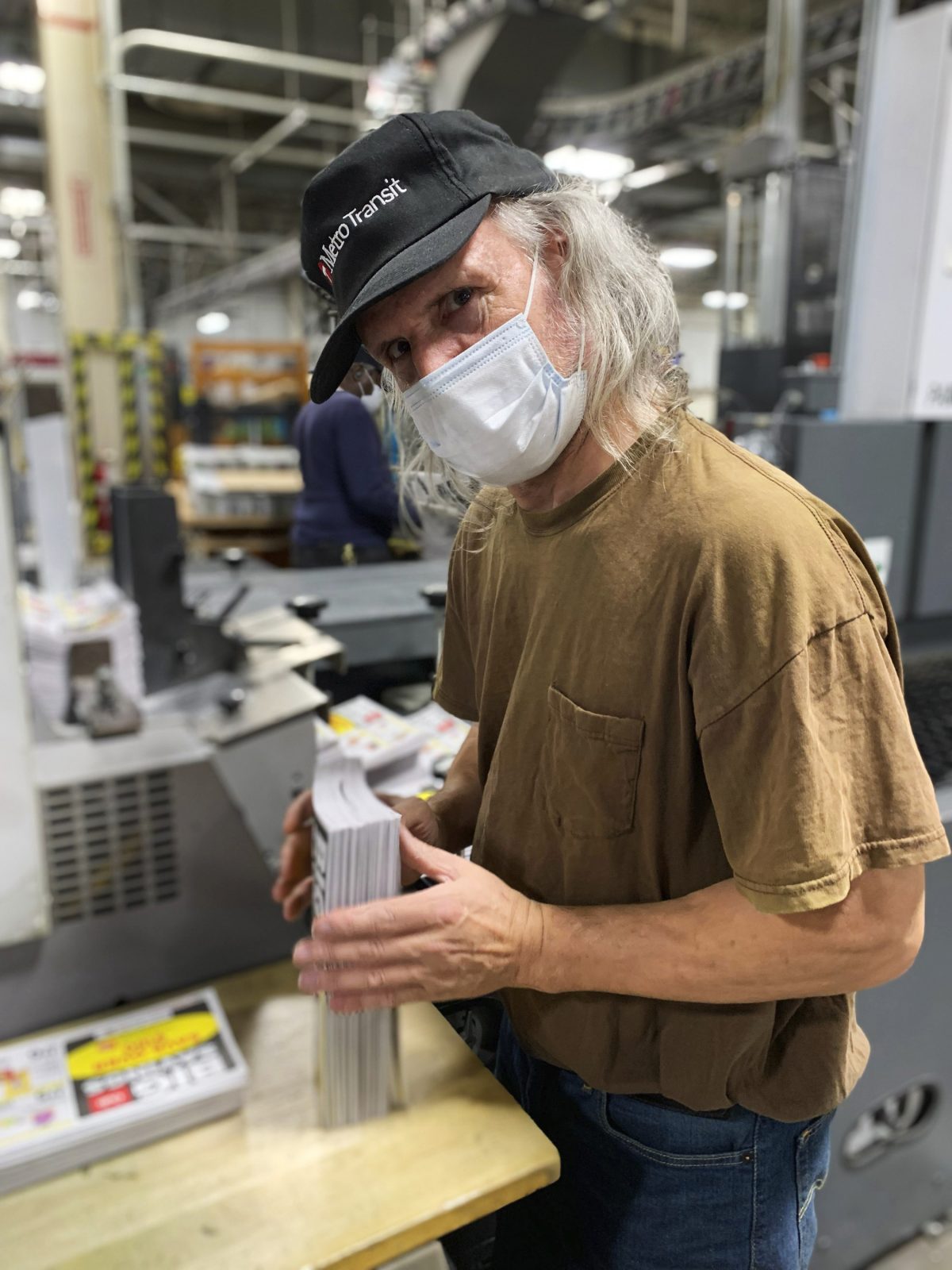 Bill began using Reach's Employment Services in August 2021. With Bill's previous job ending in May 2019, he had been unemployed for a little over two years. His previous work experience consisted of a variety of light industrial positions such as order picker, assembler, and fabricator. Bill expressed interest in building on his past work experience and obtaining employment in a similar industry. Teaming up with Marcus, one of Reach's Employment Specialists, Bill began searching for those kinds of opportunities.
In September of 2021, Marcus stumbled upon an ad for a part-time mailer/newspaper assembler at the Star Tribune. Knowing Bill had previously worked as an order picker for Dakota News, it felt like this position could be a good fit. Since Bill's primary means of transportation is Metro Transit, Marcus went on the Metro Transit website and calculated what Bill's rides would look like using the "Trip Planner" tool. This tool indicated Bill wouldn't need to make any transfers and the bus could get him to and from work in less than a half hour.
After confirming Bill was interested in the position, Marcus guided Bill in completing the application, along with following up with the hiring manager and securing an interview. To help ensure Bill's interview went smoothly, Marcus was in attendance. During the interview, Marcus helped Bill advocate for a work schedule that was optimal for him. After the interview, the hiring manager took them on a tour of the facility and said he would be in touch about the position.
Later that day, Bill received a phone call with a job offer, which he accepted! Marcus assisted Bill with completing his online onboarding paperwork and attended his two week on-the-job training program. Since then, Marcus has provided on-site employment support for nearly all of Bill's shifts. Like with any new job, Bill was nervous and unsure of himself, but the more he learned about the job, the more comfortable he has become in his new role. To help Bill in his new position, Marcus made a point of learning just about every aspect of Bill's job so that he can assist him with staying on-task and working in an efficient manner. Bill has been employed for nearly four months and said that he enjoys his new job. Plus, Bill is currently earning the highest wage he has ever received!
Article by: Marcus Skallman, Employment Services Manager at Reach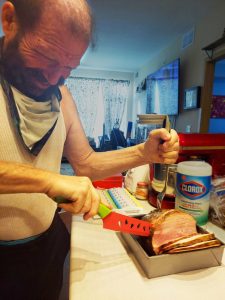 Robert loves to cook with staff and try new recipes. To start off the holiday season, Robert requested to bake a brown sugar glazed ham. Fresh out of the oven, Robert is neatly slicing his baked ham with brown sugar glaze. Robert reports that it was a really good ham! 
Looks yummy! Great job Robert!
Robert's Baked Ham with Brown Sugar Glaze 

Ingredients:
1

 

spiral cut ham with bone-in

 

approx 7-9 pounds

2

 

tablespoons

 

dijon mustard

3/4

 

cup

 

pineapple juice

 

or orange juice

½

 

cup

 

brown sugar

2

 

tablespoons

 

dijon mustard

¼

 

teaspoon

 

ground ginger

2

 

teaspoons

 

cornstarch
Instructions:
Preheat oven to 325°F.

Combine dijon mustard and pineapple juice. Brush over ham.

If your ham has a plastic disk on the bone, this should be removed and discarded. Place the ham, flat side down in a roasting pan, and cover tightly with foil. Roast 12-15 minutes per pound (or according to package directions).

Meanwhile, combine glaze ingredients and bring to a boil. Turn heat down and simmer 2-3 minutes. Cool.

15 minutes before ham is done, remove from the oven and turn the oven up to 425°F.

Brush with glaze and return to the oven until the glaze is caramelized and the ham has reached the safe cook temperature.
Notes:
If you purchase a smoked ham, it has been cooked, be sure to check the package to ensure it says it is "fully cooked". If your ham is fully cooked on the package (as most spiral hams are), it will need to cook to 140°F (basically just to heat it).