Looking for new employment is hard but looking for new employment after spending 17 years at the same job is even harder! That is what Sarah is finding out. When Sarah started working at Cub, 17 years ago, Facebook was in infancy, the iPhone was two years out from being released and YouTube was just launching. A lot has changed since Sarah started working at Cub all those years ago, but she is ready to jump into the job market and face these new changes and challenges.
While, Sarah absolutely loves her part-time job at Cub, she is looking for a full-time opportunity with benefits. Unfortunately, Sarah can't accept a full-time position at Cub due to the fact she could be transferred to a different store or be required to work at multiple stores throughout the area at the drop of a hat. Sarah uses Metro Mobility to get to and from work. While it is a wonderful service, there are some limitations using it across the various metro cities and it would not be sufficient in providing her transportation if she had to transfer stores.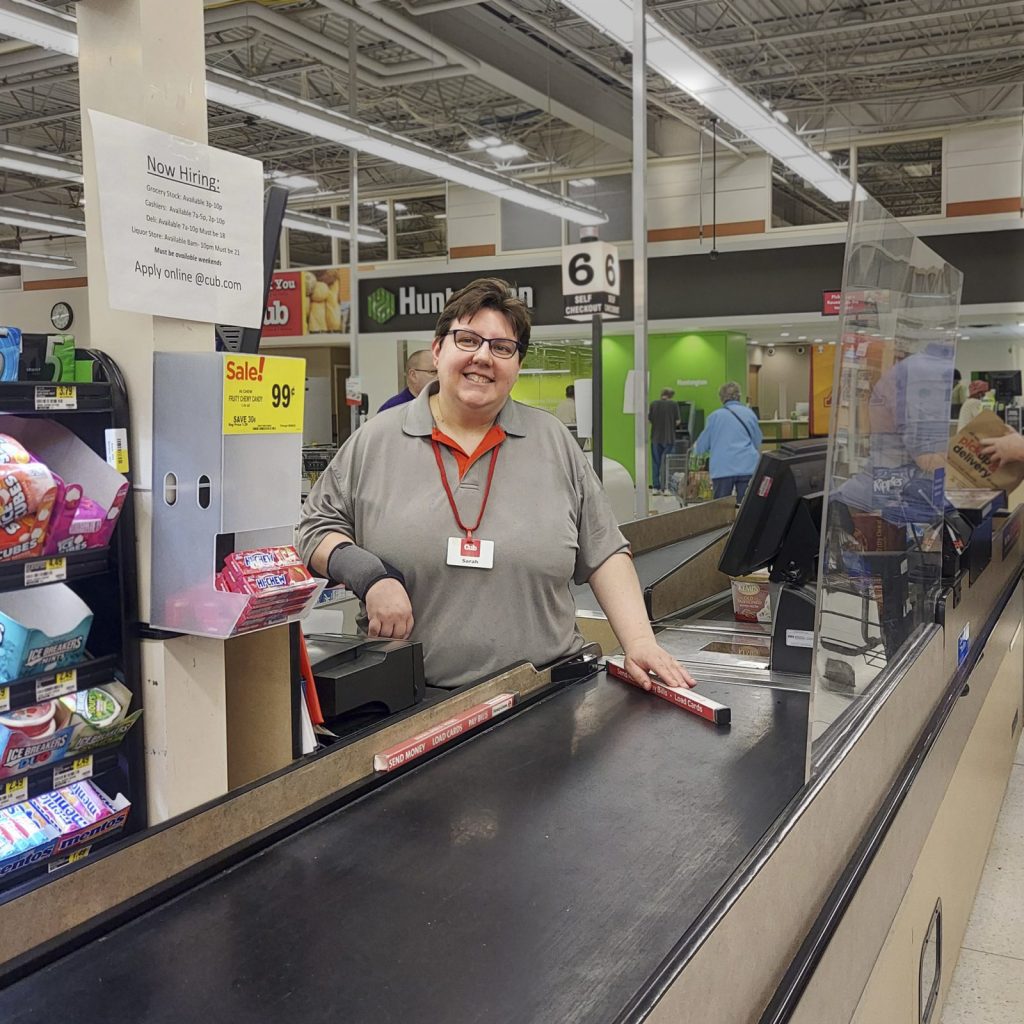 Through her many years as Cub, Sarah has been given the opportunity to work in a variety of different departments, which has allowed her to learn a wide range of useful employment skills. Being a hardworking, reliable and positive employee, Sarah has earned various awards and accolades over the years and has even reached the top of the pay scale for her position. As Sarah says, "I love the people I work with and customer's specifically come to my checkout line when they see I'm working. My store manager is very nice and I enjoy training in new employees."
Currently, Sarah is working with Naomi, an Employment Specialist at Reach, to help assist her in finding a new opportunity that will fit what she is looking for. Sarah says, "17 years ago, I walked into Cub and they offered me a job on the spot. It's not like that anymore." Now, all job applications are filled out online and most interviews are done virtually. Using connections she has through friends and family, Sarah has had a couple of interviews, in-person and online, for various retail job opportunities. "My first interview I was really nervous. I haven't had to do this for 17 years. Naomi has been able to help me prepare answers and now I feel comfortable interviewing," says Sarah.
Getting more and more comfortable with interviewing, Sarah has had a couple of promising job leads but hasn't found the right opportunity yet. She remains hopeful a new job is on the horizon that matches what she is looking for; guaranteed number of hours per week, earning the same or more than her current job, a schedule that works with Metro Mobility, benefits, 401k and a great company culture.
With every job application and interview, Sarah is one step closer to finding an opportunity that fulfills her needs and expectations. With over 17 years of experience, any business would be lucky to have such a hardworking, quality employee.
One Lyft at a Time
July 15, 2022
Finding reliable, flexible transportation to and from work can be tough especially for people with disabilities. To help solve this problem, Reach launched a Lyft test pilot program at the beginning of 2022. Lyft is an app-based ride-sharing service that allows people to schedule rides in advance or on the spot. To tryout this new program, Reach needed the perfect tester. Naomi, an Employment Specialist at Reach, had just the person! Sonya.
Sonya loves her job at the Mall of America but was looking for safer, more dependable transportation options. Working together, Sonya and Naomi setup a Lyft account that would use her waivered services funds only for transportation to and from work. For the first month, Sonya's only goal was to test this program to see if Lyft was a viable option and if there were any limitations with the service. In the beginning there were a lot of trial and errors but after the first month Sonya says, "Lyft turned out to be a very good thing! It gave me more independence and at the same time more accountability and responsibility for my rides."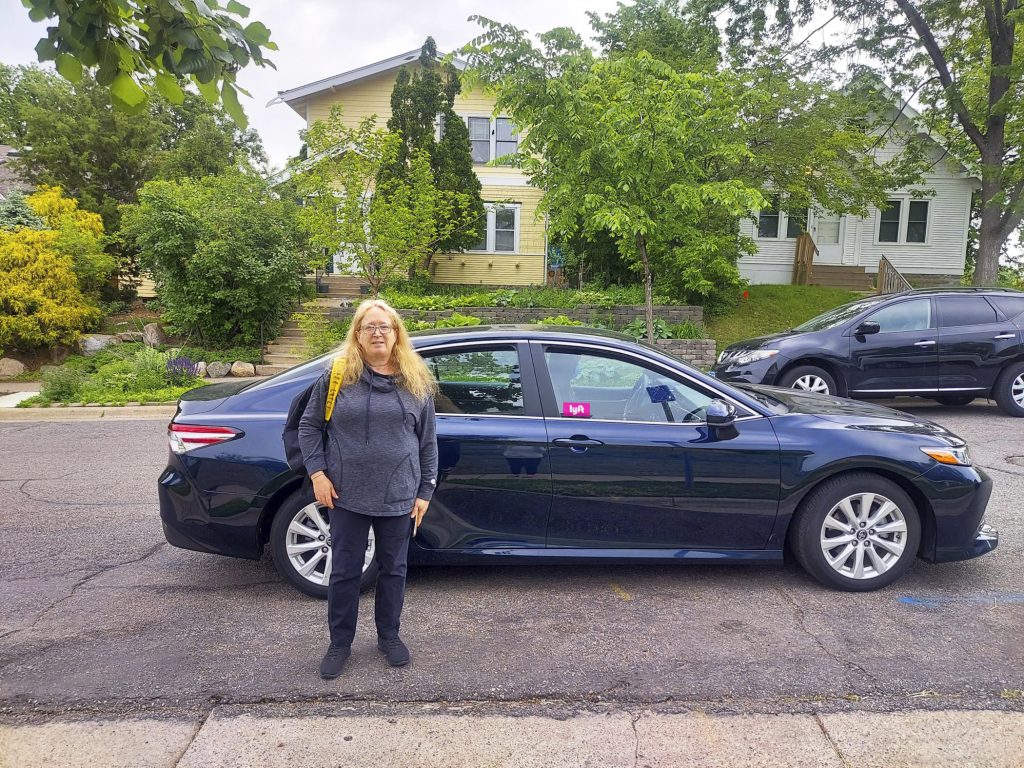 Since the test run went so well, Sonya has continued to utilize Lyft and now has it as one of her set services for the next year within her waiver plan. Sonya is in charge of scheduling all of her work rides and to ensure she arrives on time, Sonya schedules all her rides an hour and 15 minutes ahead of her shift. One time, Sonya's work schedule switched last minute, and she didn't have a ride scheduled. No worries! With Lyft, Sonya was able to schedule a ride for immediate pick-up and make it to work. Sonya says, "It frees up family members that use to give me rides to work. I'm able to do it myself and feel comfortable making my rides."
All of Sonya's work rides are paid utilizing her waiver funds. The cost of each ride is based on the average distance to and from work. If she goes over her ride allowance, she pays the difference out-of-pocket. The ride allowance along with how many rides she plans to take for the year are added to a Lyft pass, a digital version of a punch card.
One of Sonya's favorite things about using Lyft is the safety tracking feature that texts her emergency contact, the route she is currently taking. She also loves, "Meeting people. There have been some really nice, down-to-earth drivers. It's always been a fun experience."
Since using Lyft, Sonya has never had a driver be late or cancel a ride. Because of her success with Lyft, Sonya is looking into the option of using it for personal rides like to the grocery store, appointments or school. When it comes to everyday transportation, Sonya says, "Lyft is a very good option vs the others [Metro Mobility, Public Transportation]. It may cost less for the others but the reliability and safety features with Lyft cover the extra cost."
Since Sonya has had great success using Lyft, Reach has officially launched the Lyft program with others we support through our services. All individuals that utilize our Employment Supports and receive waivered services, can get authorized for transportation services with Lyft. With reliable and flexible work transportation being a big barrier for people with disabilities, Reach is hoping to rewrite that narrative using Lyft. To learn more about this program, please contact Larissa Beck, Director of Community Living at lbeck@reachforresources.org.
Courage Kenny's Rider of the Year Award Winner
April 29, 2022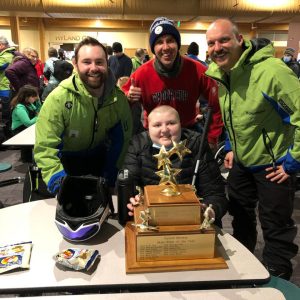 This March, Courage Kenny Adaptive Sports and Recreation held their annual winter sports awards celebration. One of the top awards, Rider of the Year, went to Tay, a person supported through Community Living services at Reach.
Tay won this award because he consistently showed up with a smile on his face, persisted though getting comfortable on his snowboard, had a great attitude, made people laugh constantly and was a team player filling in for other classes if needed. When asked about the award, Tay said he was shocked that he won because he had no idea he was even nominated.
For over six years, Tay has been participating in a variety of Courage Kenny Adaptive Sports. So far, he has participated in: downhill skiing, cross country skiing, snowboarding, rock climbing, spin class, full body conditioning and cycling. Of all the activities Tay participates in, snowboarding is his favorite. For four years, Tay has been challenging his vision, particularly night vision, through snowboarding. The snowboarding program is held at night and Tay is completely night blind. Riding with two guides, Tay says each year he enjoys training them on blind riders.
Nervous about trying a new activity like snowboarding? Tay would like to encourage others to get out and try different sports and rec programs because you never know where it may lead. Congrats on the award Tay!
Story by: Josie Marchant
2022 Reach Award Winners
April 29, 2022
We are pleased to announce the recipients of our annual awards. Thank you to everyone who submitted nominations. While we cannot recognize every nominee, we humbly acknowledge all who helped us this past year in fulfilling our mission. The following are this year's award recipients: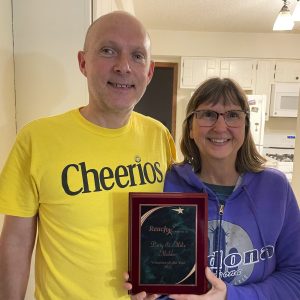 Volunteer of the Year: Mike & Patty Molden
Mike and Patty Molden have been volunteering with Reach for Resources Non-Competitive Basketball league for many years.  Their hard work and dedication to the participants and to Reach for Resources is inspiring.  Their generosity means the world to the people that we serve.  Mike and Patty Molden are truly the heart of Reach for Resources Non-Competitive Basketball league.
Corporate Partner of the Year: Plow World Power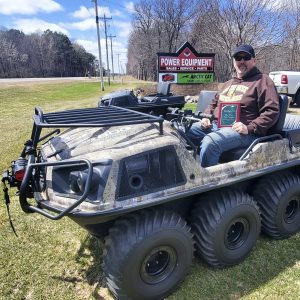 Equipment & Chris Daniels
In 2021, Plow World Power Equipment and Chris Daniels supported Reach in many different ways including being the major sponsor for the Radiothon and Cackle & Spur Charity Pheasant Hunt. Plow World also supplied an ATV to be raffled off at our Reach on Tap event. In addition to the corporate support, Chris donated quite a significant sum of his own personal money to support Reach. Plow World Power Equipment has already pledged to increase their support of Reach in 2022.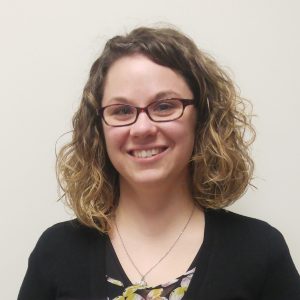 Advocate of the Year: Larissa Beck
Larissa has worked hard to advocate for rate changes for DD SILS. She has initiated a conversation among other    service providers and leaders in the disability field. Her efforts have been successful in spreading awareness and   efforts to make changes.
Matthew Smith Memorial Award: Jessica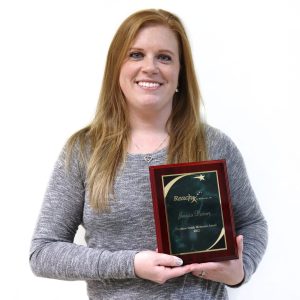 Preiner (Cermak)
Jessica has worked for Reach for over 13 years. She began working in our Community Living Department and then moved to Mental Health. During her time with Mental Health Services, she has managed and directed our Mental Health Services, added additional counties to our ARMHS supports, has been a lead for Procentive and has now been promoted to Managing Director. Reach is lucky to have Jessica in our Mental Health Department.
Reach is Now Certified as a Breastfeeding Workplace
April 11, 2022
Reach has been named a Breastfeeding Friendly Workplace by the Minnesota Department of Health (MDH) for its contributions to the health of parents and their babies.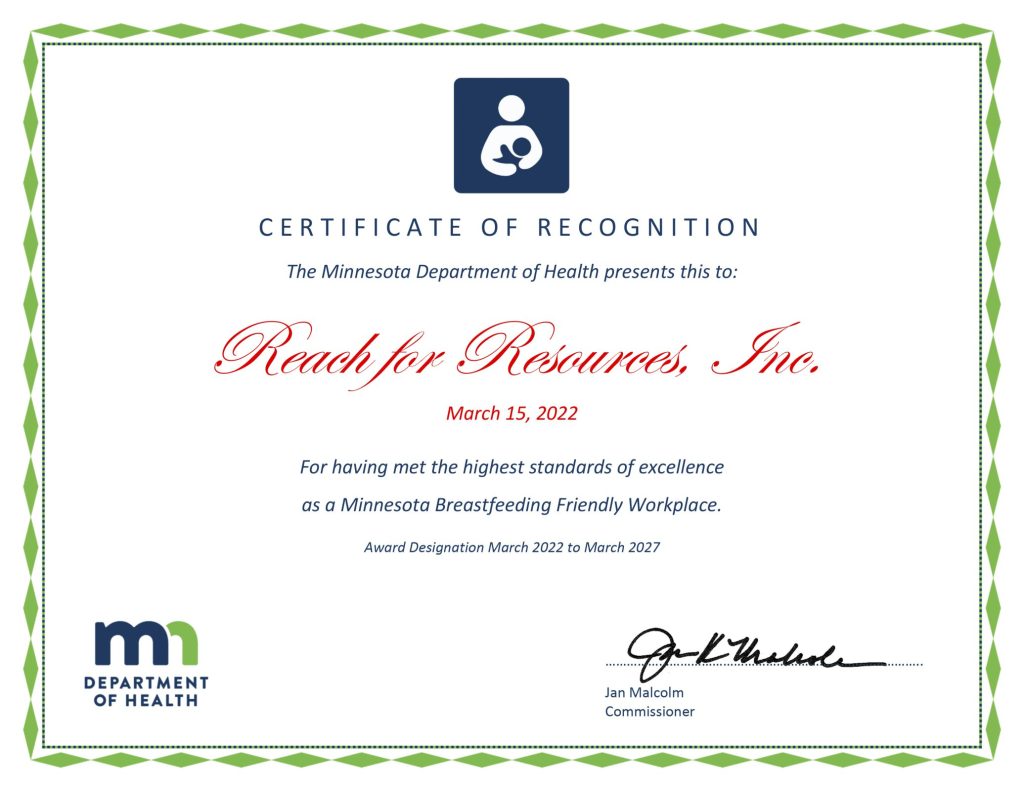 MDH recognizes workplaces and county health departments that have demonstrated their commitment to supporting breastfeeding employees by creating a workplace lactation support program.
Breastfeeding is a foundational way to ensure that babies receive optimal nutrition during the first formative years of life. Studies show that infants who are breastfed have better health outcomes as they grow.
The designation acknowledges Reach for Resources commitment to acting as a model for the community by supporting healthy families and receiving the business benefits of supporting nursing employees. The designation is achieved by adopting a written policy and educating staff about it; ensuring adequate break time for breastfeeding employees; providing a clean, private place to pump breast milk; and demonstrating a strong commitment to supporting breastfeeding in the workplace.
This is MDH's recognition program, which was created and is supported by the state Women, Infants and Children program (WIC) and the Statewide Health Improvement Partnership (SHIP).
Now Accepting 2022 Award Nominations
January 5, 2022
Reach is now accepting nominations for our 2022 Annual Awards! We are incredibly grateful for everyone who has supported us in reaching our goals this past year. This spring, we will be presenting several awards to deserving individuals and community partners and we need your help! Please take a minute to nominate a deserving person or company/organization. We are taking nominations for the following categories: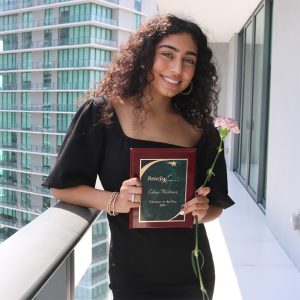 Advocate of the Year
Advocate of the Year is for an individual who sets an example for their peers by advocating for their chosen area of interest. This person inspires other to reach out to their elected officials and to promote or challenge policies.
Corporate/Civic Sponsor of the Year
This award is for a company or individual who sponsored projects, programs or events to ensure they were successful at Reach.
Volunteer of the Year
This award recognizes an outstanding volunteer who's unselfish and dedicated services made a significant difference in the success of any Reach's programs, events or projects.
Community Partner of the Year
This award is given to a community partner who has made a notable impact through continuing to embrace important issues related to Reach in their community.  
Matthew Smith Memorial Award (Reach employee use ONLY)
This award is for Reach employees to nominate a few employee for going above and beyond. This person personifies Reach's mission and is dedicated to serving others.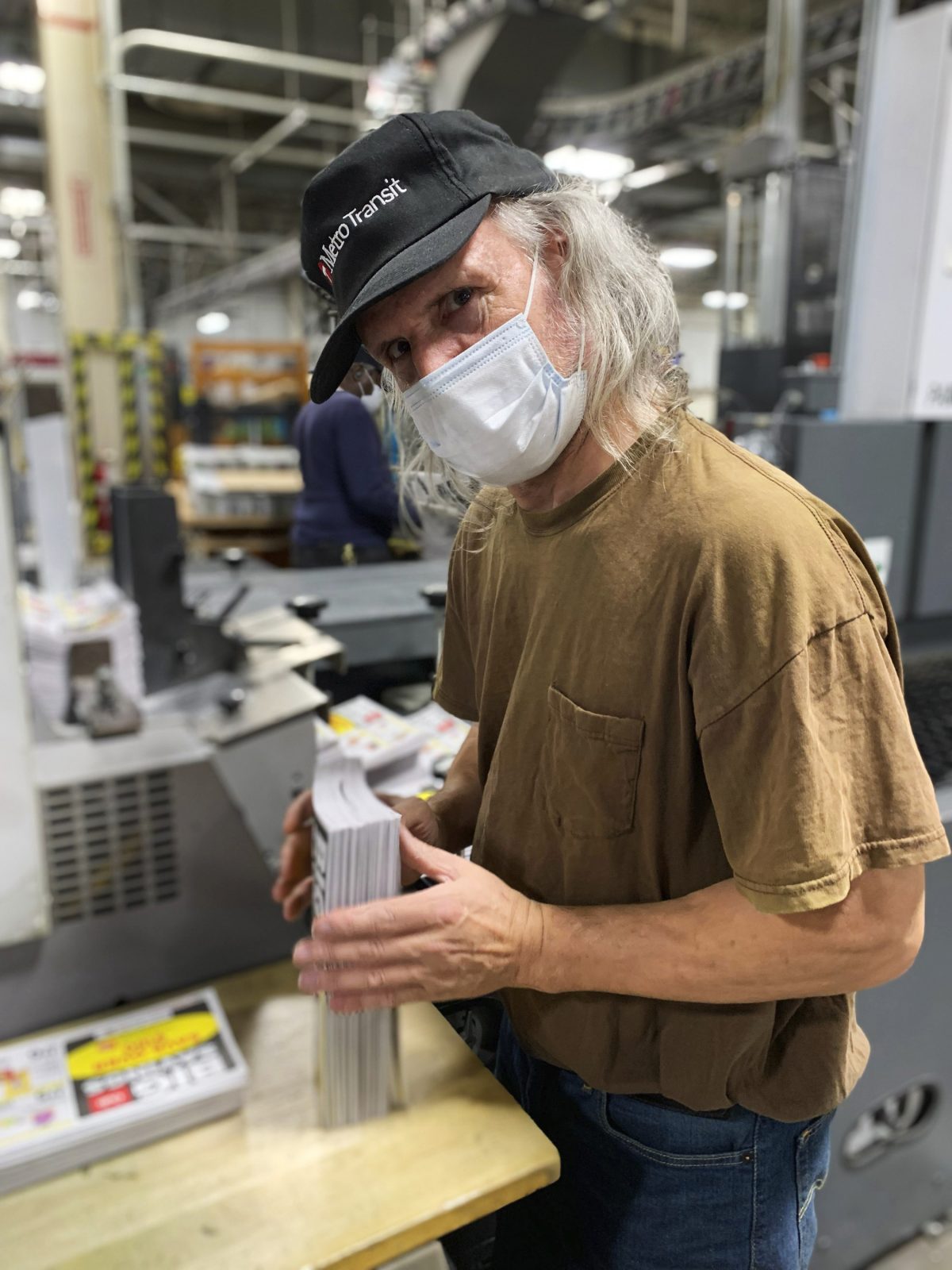 Bill began using Reach's Employment Services in August 2021. With Bill's previous job ending in May 2019, he had been unemployed for a little over two years. His previous work experience consisted of a variety of light industrial positions such as order picker, assembler, and fabricator. Bill expressed interest in building on his past work experience and obtaining employment in a similar industry. Teaming up with Marcus, one of Reach's Employment Specialists, Bill began searching for those kinds of opportunities.
In September of 2021, Marcus stumbled upon an ad for a part-time mailer/newspaper assembler at the Star Tribune. Knowing Bill had previously worked as an order picker for Dakota News, it felt like this position could be a good fit. Since Bill's primary means of transportation is Metro Transit, Marcus went on the Metro Transit website and calculated what Bill's rides would look like using the "Trip Planner" tool. This tool indicated Bill wouldn't need to make any transfers and the bus could get him to and from work in less than a half hour.
After confirming Bill was interested in the position, Marcus guided Bill in completing the application, along with following up with the hiring manager and securing an interview. To help ensure Bill's interview went smoothly, Marcus was in attendance. During the interview, Marcus helped Bill advocate for a work schedule that was optimal for him. After the interview, the hiring manager took them on a tour of the facility and said he would be in touch about the position.
Later that day, Bill received a phone call with a job offer, which he accepted! Marcus assisted Bill with completing his online onboarding paperwork and attended his two week on-the-job training program. Since then, Marcus has provided on-site employment support for nearly all of Bill's shifts. Like with any new job, Bill was nervous and unsure of himself, but the more he learned about the job, the more comfortable he has become in his new role. To help Bill in his new position, Marcus made a point of learning just about every aspect of Bill's job so that he can assist him with staying on-task and working in an efficient manner. Bill has been employed for nearly four months and said that he enjoys his new job. Plus, Bill is currently earning the highest wage he has ever received!
Article by: Marcus Skallman, Employment Services Manager at Reach
Have a story about Reach you'd like to share?
Submit below and we will contact you if we'd like to use it for a blog post or social media!