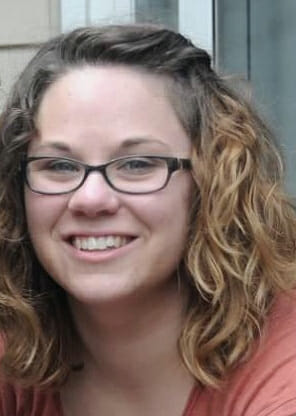 Larissa Beck
Director of Community Living
Larissa has been a part of Reach for Resources since July 2009. She started as a Community Living Specialist after earning her master's degree in ethnic studies from Minnesota State University-Mankato.  While in college, she developed a passion working with those with disabilities while volunteering for Special Olympics. Through her time at Reach for Resources, she has become the director of the Community Living Department, where she oversees our In-Home Services and Employment Support Services. Larissa is involved in the Association of Residential Resources in Minnesota's Service Innovation Committee, is on the Association of People Supporting Employment Board of Directors, and has been ACRE Certified in Employment Services for People with Disabilities.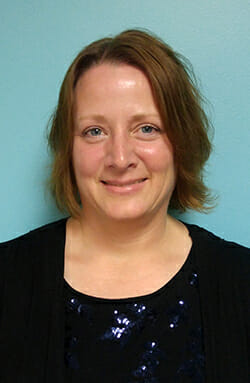 Kate Bottiger
Executive Director
Kate has been with Reach since August 2014 as the Executive Director. Prior to coming to Reach, she was the Executive Director at Rein in Sarcoma, an organization that supports individuals with sarcoma cancer by raising awareness, providing education, and raising funds. Kate also worked for Hammer for 22 years, another provider that supports individuals with disabilities. The most recent position held by Kate at Hammer was the Director of Advocacy & Volunteer Resources, which allowed her to lead advocacy, recreation, and volunteer programs.
In 2018, the Minnesota Council of Nonprofits honored Kate with its 2018 Transformational Leader Award, after she was secretly nominated by a group of Reach staff members, with input from the Board of Directors chairperson.
Kate obtained her MBA from Bethel University in 2014 and received her undergraduate degree from the University of Minnesota. Kate lives in Buffalo, MN, with her family and enjoys gardening, reading, watching movies, traveling, swimming, and hanging out with family and friends.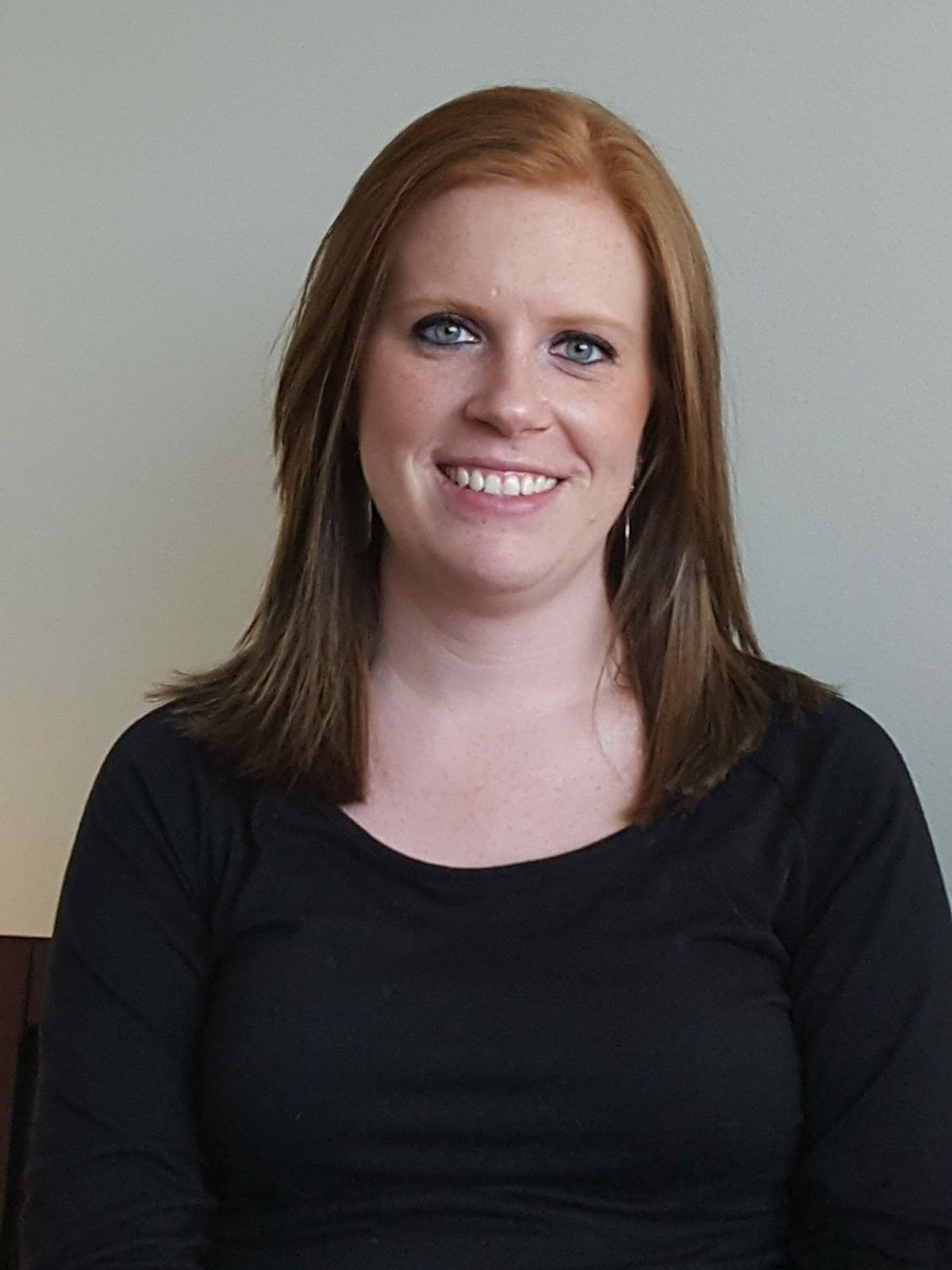 Jessica Cermak
Managing Director of Mental Health
Jessica started at Reach in 2008. She has experience working with adults with disabilities and mental illness. Jessica directs the Adult Rehabilitation Mental Health Services (ARMHS) program as the ARMHS Treatment Director and is also the Assistant Director of Mental Health Services, providing program management and support to our other programs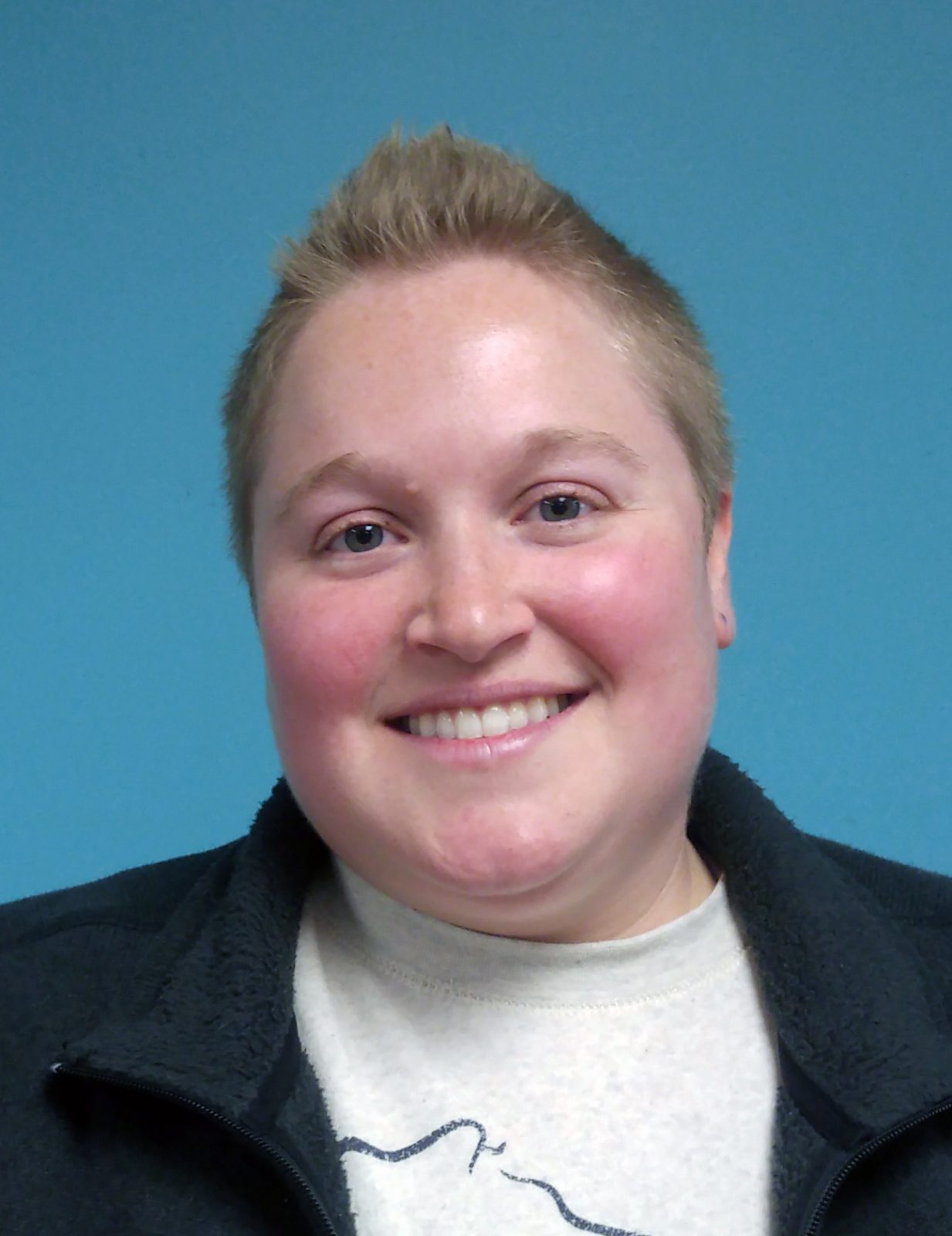 Jesse Hartrick
Assistant Director of Adaptive Recreation & Inclusion
Jesse began at Reach in July 2016. She graduated from Minnesota State University-Mankato, studying recreation parks and leisure services with an emphasis in therapeutic, resources management and leisure planning and management. Jesse spent four summers at Wisconsin Lions Camp in Rosholt, WI, working with children and adults with disabilities. She also did an internship with the National Sports Center for the Disabled in Colorado. Jesse is a registered therapeutic recreational specialist and worked in both our Independent Living Department and Adaptive Recreation & Inclusion Department before accepting this current role in 2019.
Jesse spends as much time as possible with her family in Wisconsin. She also enjoys traveling, being outdoors, snowboarding, skiing, camping, and participating in any sports.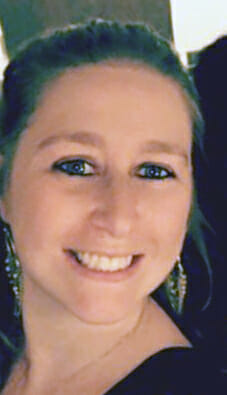 Cassie Keller
Assistant Director of Community Living
Cassie joined Reach in September 2012 as a Community Living Specialist. In early 2014, she accepted the role of Designated Coordinator, and in early 2020, was promoted to the Assistant Director of Community Living position, which she holds today. Cassie graduated from Metropolitan State University in 2014 with a degree in human services.
She lives in Spring Park with her husband, son, two dogs, and a cat. Cassie enjoys being outdoors—walking, camping, and boating as Minnesota weather permits. On relaxing days, she likes to catch up on her favorite TV shows, read, and cook.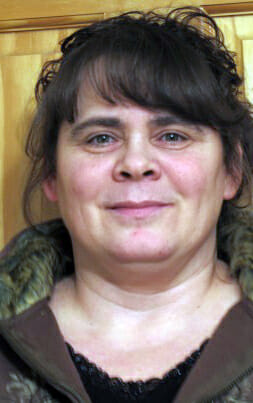 Roseann Lent
Office Manager
Since October 2015, Roseann has served as the office manager for Reach. She grew up in Waverly, MN, with 12 siblings. Roseann chose to pursue a career in finance, because she enjoys working with numbers. She went to Rasmussen Business College after graduating from Howard Lake-Waverly-Winsted High School. Before coming to Reach, she had over 15 years of experience in the finance field, and appreciates the variety involved in her current position at Reach.
Roseann is married and has two boys. They enjoy going to antique tractor shows, and the boys partake in the tractor pulls. Some of her hobbies include gardening, putting together puzzles, and working on sewing projects.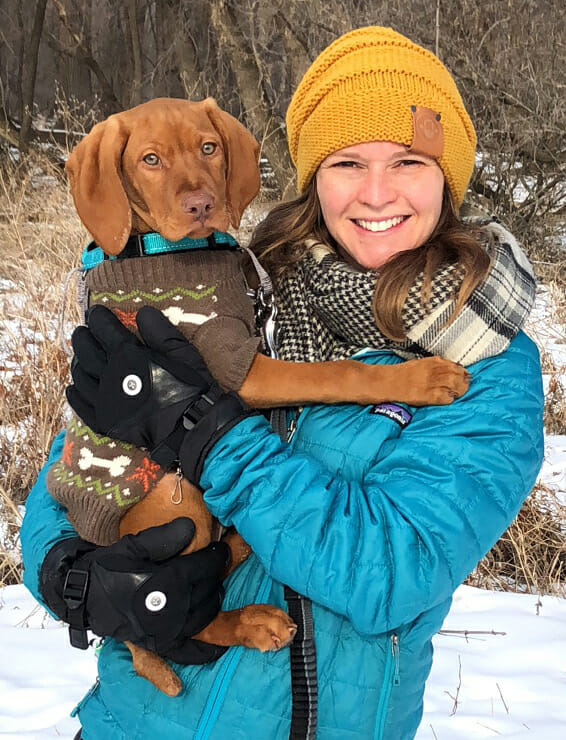 Emily Orr
Director of Adaptive Recreation & Inclusion
Emily has been working with Reach since October 2015. She graduated from the University of St. Thomas Graduate School of Professional Psychology with her Master of Arts degree in counseling and is currently pursuing her license in therapeutic recreation. Emily has been supporting individuals with disabilities since 2006 in various capacities, including as the Community Life Coordinator at Hammer Residences, where she planned and facilitated recreation and wellness activities for all individuals and staff. Before coming to Reach, she also practiced family therapy and play therapy with St. David's Center's Autism Day Treatment Program.
Emily has a passion for recreation and outdoor adventure and spends her free time planning and participating in fun activities with her family and friends. She loves being outside, traveling, running, playing games, and eating good food.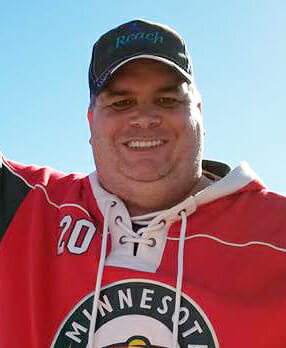 Jason Skoog
Development Officer
Jason has enjoyed his time at Reach since starting in March 2016. As the Development Officer, he looks forward to seeing everyone at our events, and he loves promoting Reach to others in the community. At the office, his door is always open (but the room will probably be full of donated stuff and maybe an odd animal or two).
Jason currently lives in Big Lake, is married, and has a step-daughter. They have a cat, two dogs, and three fish tanks with Glo Fish and Angel Fish. He has been a mentor to a fine young man for nearly a decade. Jason enjoys the outdoors and loves hunting, fishing, baseball, and golf.  One of his favorite activities is taking the kids out on the boat and doing some tubing and water-skiing.
Administration
Kate Bottiger, Executive Director
Roseann Lent, Finance & Office Manager
Abby Robida, Operations Manager
Jason Skoog, Development Officer
Vinuthna Reddy, Finance Assistant
Community Living Staff
Larissa Beck, Director of Community Living
Cassie Keller, Assistant Director of Community Living
Daniel Brady, Employment Specialist
Naomi Christian, Employment Services Lead
Jennifer Dahlen, Lead Employment Specialist
Carolyn Fenne, Employment Specialist
Hailey Haen, Intake & Referral Coordinator
Grace Hamilton, Community Living Specialist Team Lead
Kris Hamilton, Community Living Specialist
Erin Kelly, Housing Coordinator
Kyle Luu, Personal Support Staff
Josie Marchant, Community Living Specialist
Aly Noel, Community Living Specialist
Margaret Nyoike, Community Living Specialist
Leah Oslund, Community Living Specialist
Dillon Ott, Employment Specialist
David Peterman, Community Living Specialist
Jared Poe, Community Living Specialist
Judy Sadoff, Personal Support Staff
Marcus Skallman, Employment Services Manager
Dharma LeMoine-Tennant, Community Living Specialist
Thuy Tran, Community Living Specialist
Alex Varner, Department Lead, Community Living Specialist
Lennecia Wilson, Community Living Specialist
Waiver Case Management Staff
Yasmine Hund, Co-Director of Waiver Case Management
Sarah Martin, Co-Director of Waiver Case Management
Ayan Ali, Case Manager I
Bailee Brandt, LSW, Case Manager II
Hailey Craig, Case Manager
Kelly Johnson, Case Manager
Mackenzie Koerner, Case Manager Team Lead
Taylor Smida, Case Manager I
Emilee Ulku, Case Manager
Kalia Xiong, Case Manager
Ikran Yasin, Lead Case Manager
Rachel Zimonick, Case Manager Team Lead
Mental Health Staff
Liz Senne, Clinical Supervisor of Mental Health
Jessica Cermak, Managing Director of Mental Health
Hailey Dahl, Mental Health Practitioner
Paul Gronneberg, Mental Health Practitioner – ARMHS
April Harshman, Children's Mental Health Case Manager
Sarah Lenzen, Parenting Skills Educator/CMH Case Manager
Zamzam Mohammed, Parenting Skills Educator
Olufunke Oyederu, Parenting Skills Educator
Angela Schroetter, Mental Health Practitioner
Kendra Simon, Children's Mental Health Case Manager
Adaptive Rec & Inclusion Staff
Emily Orr, Director of Adaptive Recreation & Inclusion
Jesse Hartrick, Assistant Director of Adaptive Rec & Inclusion
Travis Blaize, Adaptive Recreation Specialist
Lisa Boss, Adaptive Recreation Specialist
Delia Brandel, Adaptive Recreation Specialist
Tori Carter, Adaptive Recreation Specialist
Maddy Devich, Adaptive Recreation Specialist
Nancy Grooms, Adaptive Recreation Specialist
Hailey Haen, Adaptive Recreation Specialist
Madison Hess, Adaptive Recreation Specialist
Karen Krussow, Adaptive Recreation Specialist
Tyler Libert, Adaptive Recreation Specialist
Hope Loosebrook, Adaptive Recreation Specialist
Michele Lovegreen, Adaptive Recreation Specialist Intern
Peggy Martin, Adaptive Recreation Specialist
Morgan McKindles, Adaptive Recreation Specialist
Abby McLain, Adaptive Recreation Specialist
Piper Murray, Summer Camp Inclusion Specialist
Anna Nelson, Summer Camp Inclusion Specialist
Ernest Pierson, Summer Camp Inclusion Specialist
Conner Sager, Adaptive Recreation Specialist
Zinnia Schwartz, Adaptive Recreation Specialist
Selena Som, Adaptive Recreation Specialist
Vince St. Martin, Adaptive Recreation Specialist
Morgan Tetley, Therapeutic Recreation Intern
Ava Tollas, Adaptive Recreation Specialist
Michel Tume, Adaptive Recreation Specialist
Emily Wright, Adaptive Recreation Specialist