Volunteering at Reach for Resources
Volunteers play a crucial role in our ability to serve children and adults with disabilities, and Reach has many opportunities available on weekends, evenings, or during the day. Volunteers can work directly with clients, assist us with a special skill, serve on the board, or help plan fundraising events.
To volunteer at Reach, you must go through an interview process and complete an orientation training session. Volunteers can be any age, but if under 14, you must have adult supervision.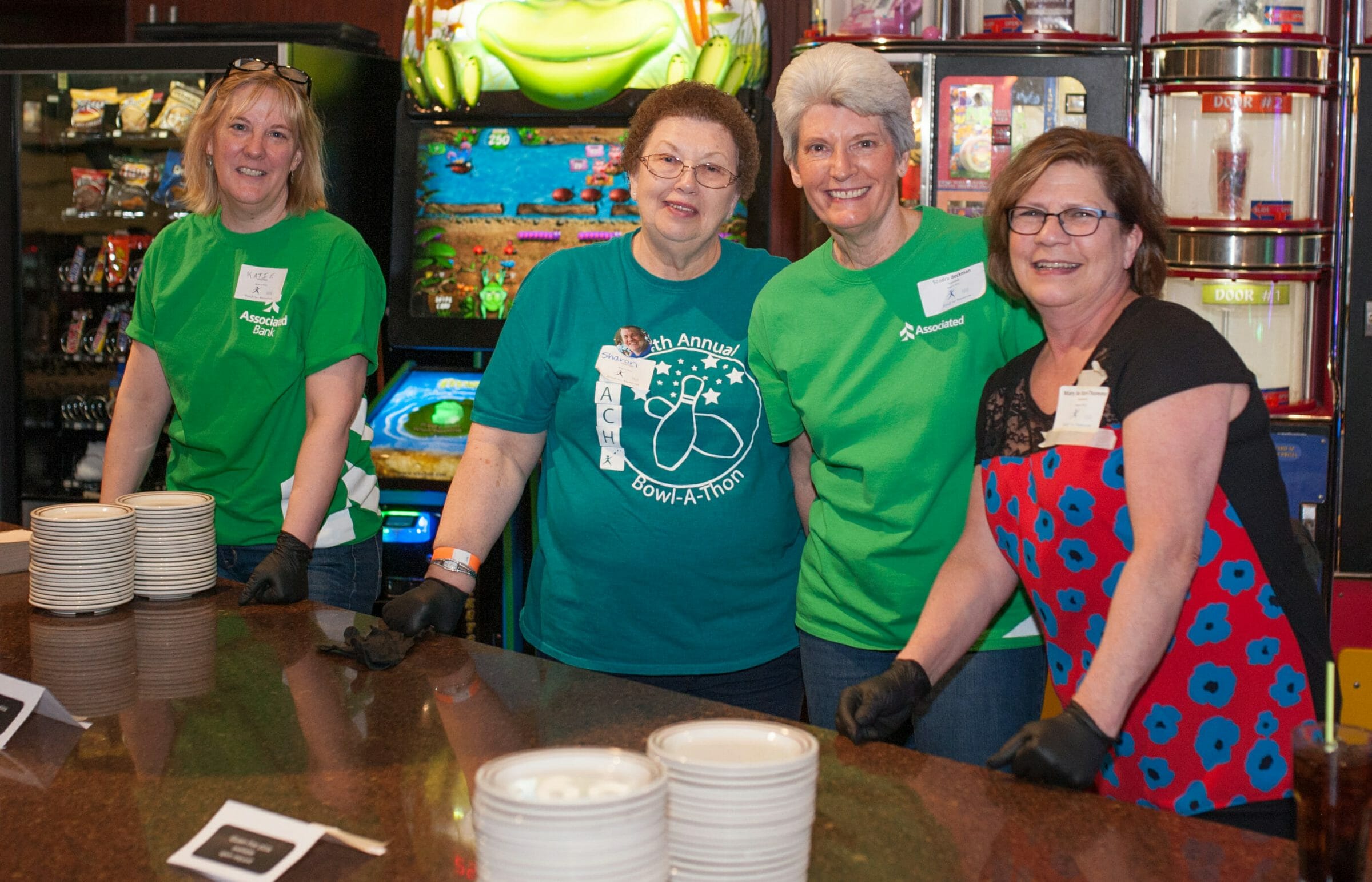 Available Opportunities
Adaptive Recreation Assistants
Help Reach with our many adaptive recreation programs!

Art Programs
Basketball (winter)
Bingo/Karaoke Nights
Bowling
Friday Night Dances
Soccer (fall)
Movie Nights
Social Clubs
Softball (summer)
Yoga
All programs take place in the Western and Northwestern suburbs of the cities and last for 1½ to 2 hours. For more information about recreation volunteer opportunities, please contact Jesse at 952-393-4277 or jhartrick@reachforresources.org.
Board Member
Join our dynamic Board of Directors and help guide Reach in our efforts to fulfill our mission. The board meets the last Thursday of most months from 5:30-7:00 p.m. in Minnetonka. Our board members actively participate in fundraising, governance, advocacy, strategic planning, fiscal management, and special events. The average monthly time commitment is 3-5 hours. You may nominate yourself or someone else to be considered for board service. Board nominees will undergo a formal screening and interview process conducted by the Talent Development Committee before being invited to serve. If you are interested, please review the position description. For more information about becoming a board member please contact Kate Bottiger at 952-200-5746 or kbottiger@reachforresources.org.