Volunteering at Reach for Resources
Volunteers play a crucial role in our ability to serve children, teens and adults with disabilities. Reach has many opportunities available on weekends, evenings, or during the day. Volunteers can work directly with clients, assist us with a special skill, serve on the board, or help plan fundraising events.
Volunteer Requirements:
Children must be 8 years and older to volunteer
Children between the ages 8-13 must be accompanied by an adult volunteer
Children 8-13 do not need to fill out a volunteer application
Ages 14+ can volunteer independently and must fill out the volunteer application
All volunteers are supervised by a Reach staff and will never be alone with participants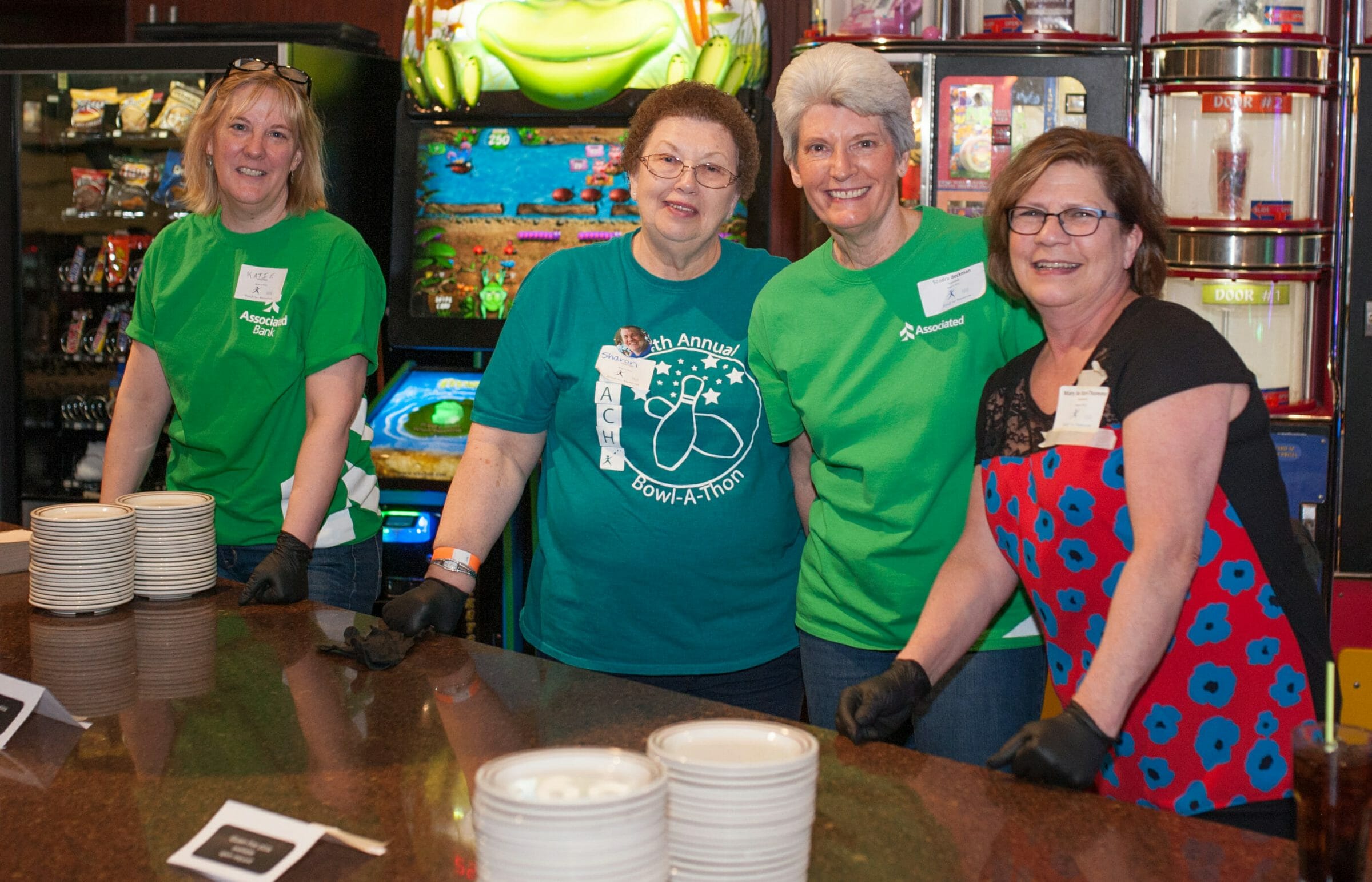 Available Opportunities
Administration Task Force

• Fund Development Task Force Member
• Marketing Task Force Member
• Event Task Force Member
Interested in one of these opportunities? Please contact Kate at 952-200-5746 or [email protected].
Board Member
Join our dynamic Board of Directors and help guide Reach in our efforts to fulfill our mission. The board meets the last Thursday of most months from 5:30-7:00 p.m. in Minnetonka. Our board members actively participate in fundraising, governance, advocacy, strategic planning, fiscal management, and special events. The average monthly time commitment is 3-5 hours. You may nominate yourself or someone else to be considered for board service. Board nominees will undergo a formal screening and interview process conducted by the Talent Development Committee before being invited to serve. If you are interested, please review the position description. For more information about becoming a board member please contact Kate Bottiger at 952-200-5746 or [email protected].
Adaptive Recreation Assistants
Help Reach with our many adaptive recreation programs!
Arts & Craft Programs
Basketball
Bingo Nights
Bowling
Cooking Nights
Fitness Classes
Karaoke Nights & Dances
Movie Nights
Social Clubs
Virtual Programs
Yoga
All programs take place in the Western and Northwestern suburbs of the cities and last for 1½ to 2 hours. For more information about recreation volunteer opportunities, please email [email protected].
View upcoming Adaptive Recreation programs below
If you would like to volunteer at any of these programs, please call 952-688-7598 or email [email protected].