Vision
Empowering people of all-abilities to reach their full potential.
Mission
We provide individualized services that maximize independence, boosts community engagement and improves physical and emotional well-being.
Core Values

Passion for Excellence.
We offer a variety of quality services tailored to meet the specific needs of each person we support.

Compassion.
We ensure the unique goals and dreams of supported individuals are met.
Integrity.
We are committed to honest and ethical decision making.
Teamwork.
We work together to create a unified approach to empowering people.

Respect.
We value each individual and demonstrate it through our actions and words.

Inclusion.
We build meaningful social connections between people and their communities.

Diversity Statement

At Reach for Resources we recognize and celebrate the diversity among us.
We value our collective similarities and differences and believe a diverse, inclusive, and equitable
workplace is one where all employees and volunteers, whatever their gender, race, ethnicity, national
origin, citizen status, age, sexual orientation or identity, military status, political affiliation, education, or
disability, feels valued and respected. We are committed to a nondiscriminatory approach and provide
equal opportunity for employment and advancement in all our departments, programs, and services.
We respect and value diverse life experiences and heritages and ensure that all voices are valued and
heard, and that these practices are essential for our overall success.

Individuals Support per County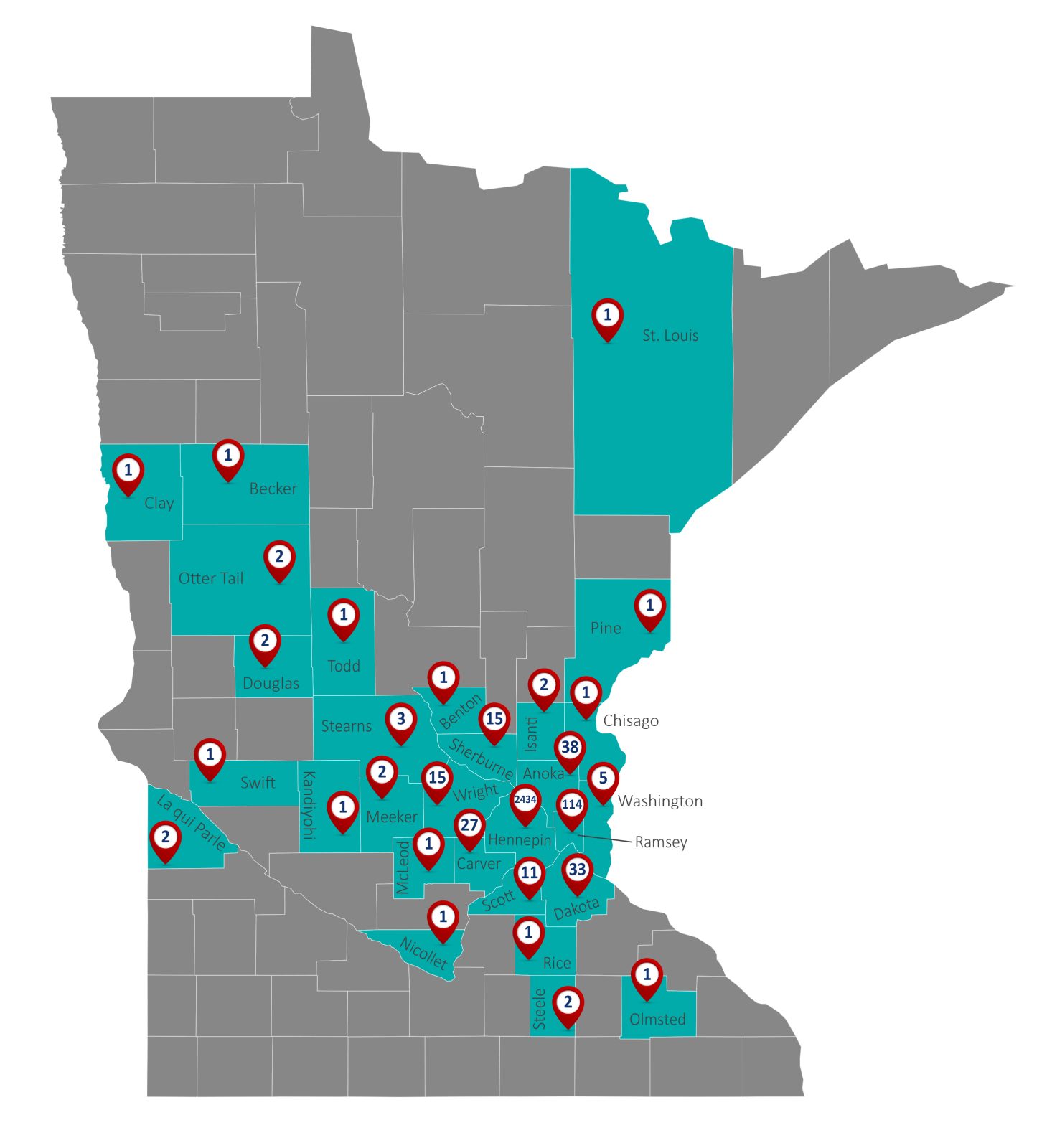 History
Our organization became a not-for-profit, 501(c)(3) organization in 1985. At that time, it was known as West Hennepin Community Services. It had been operating for six years through Arc Greater Twin Cities as a neighborhood support center for local families, providing assistance for individuals with intellectual disabilities and mental health conditions. As society was moving away from the widespread institutionalization of people with disabilities, these families helped create this group to increase the self-sufficiency and community inclusion of their loved ones.
After receiving its own nonprofit status in 1985, the organization remained West Hennepin Community Services until 2002, when it was renamed to Reach for Resources, Inc. Multiple departments make up Reach, offering a wide array of assistance. Through our Adaptive Recreation & Inclusion, Independent Living Skills, Employment Services, and Case Management programs, we serve individuals who are affected by conditions such as: 
developmental disabilities
autism
fetal alcohol syndrome
cerebral palsy
multiple learning disabilities
epilepsy
muscular dystrophy
traumatic brain injury
emotional behavioral disorders
1985 – West Hennepin Community Services formally becomes a 501(c)3 nonprofit, after having been a neighborhood support center for six years.
2002 – West Hennepin Community Services changes its name to Reach for Resources.
Today – Reach serves over 1,300 individuals each year through our Adaptive Recreation & Inclusion, Independent Living and Employment Support, Mental Health Support, and Waiver Case Management services.
Our Mental Health department is unique because it can customize services for people with developmental disabilities, and also support the general population.
​See the various "Services" pages on this site for more information about how Reach serves the Twin Cities and beyond.