Challenges With Seeking Full-Time Employment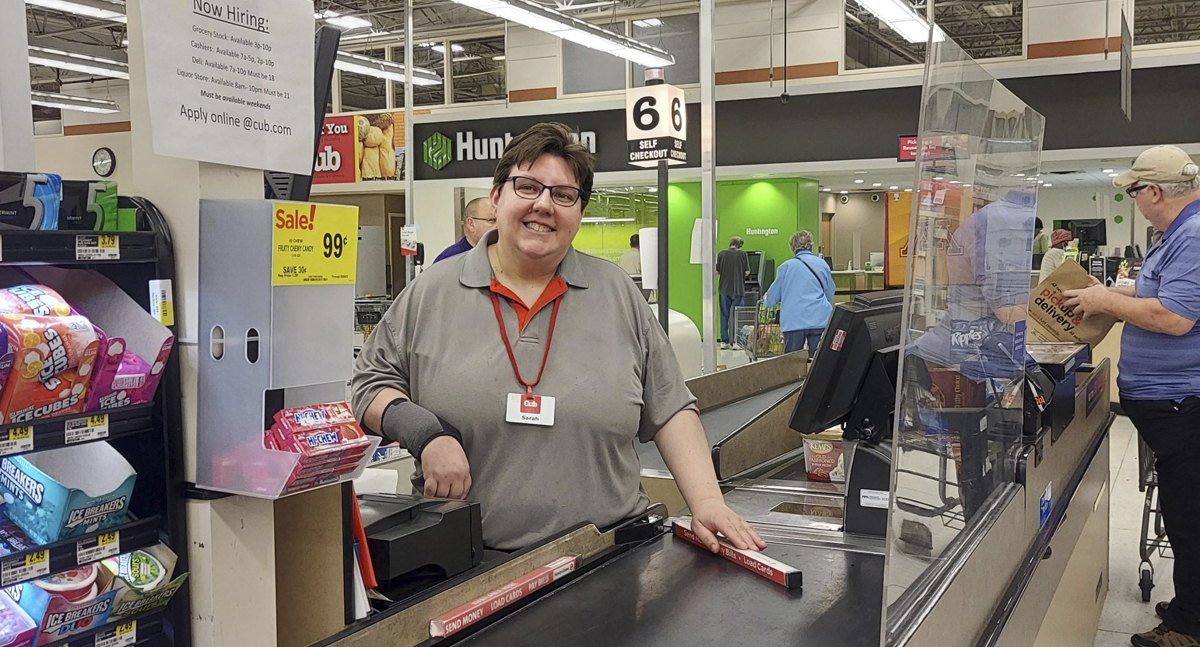 Looking for new employment is hard but looking for new employment after spending 17 years at the same job is even harder! That is what Sarah is finding out. When Sarah started working at Cub, 17 years ago, Facebook was in infancy, the iPhone was two years out from being released and YouTube was just launching. A lot has changed since Sarah started working at Cub all those years ago, but she is ready to jump into the job market and face these new changes and challenges.
While, Sarah absolutely loves her part-time job at Cub, she is looking for a full-time opportunity with benefits. Unfortunately, Sarah can't accept a full-time position at Cub due to the fact she could be transferred to a different store or be required to work at multiple stores throughout the area at the drop of a hat. Sarah uses Metro Mobility to get to and from work. While it is a wonderful service, there are some limitations using it across the various metro cities and it would not be sufficient in providing her transportation if she had to transfer stores.
Through her many years as Cub, Sarah has been given the opportunity to work in a variety of different departments, which has allowed her to learn a wide range of useful employment skills. Being a hardworking, reliable and positive employee, Sarah has earned various awards and accolades over the years and has even reached the top of the pay scale for her position. As Sarah says, "I love the people I work with and customer's specifically come to my checkout line when they see I'm working. My store manager is very nice and I enjoy training in new employees."
Currently, Sarah is working with Naomi, an Employment Specialist at Reach, to help assist her in finding a new opportunity that will fit what she is looking for. Sarah says, "17 years ago, I walked into Cub and they offered me a job on the spot. It's not like that anymore." Now, all job applications are filled out online and most interviews are done virtually. Using connections she has through friends and family, Sarah has had a couple of interviews, in-person and online, for various retail job opportunities. "My first interview I was really nervous. I haven't had to do this for 17 years. Naomi has been able to help me prepare answers and now I feel comfortable interviewing," says Sarah.
Getting more and more comfortable with interviewing, Sarah has had a couple of promising job leads but hasn't found the right opportunity yet. She remains hopeful a new job is on the horizon that matches what she is looking for; guaranteed number of hours per week, earning the same or more than her current job, a schedule that works with Metro Mobility, benefits, 401k and a great company culture.
With every job application and interview, Sarah is one step closer to finding an opportunity that fulfills her needs and expectations. With over 17 years of experience, any business would be lucky to have such a hardworking, quality employee.