Courage Kenny's Rider of the Year Award Winner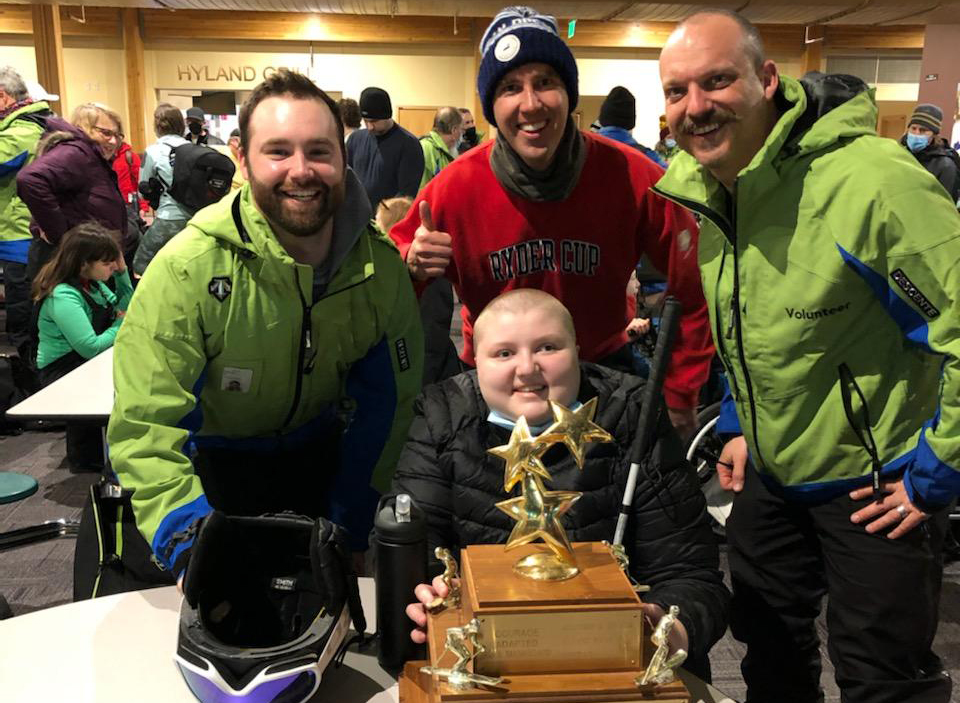 This March, Courage Kenny Adaptive Sports and Recreation held their annual winter sports awards celebration. One of the top awards, Rider of the Year, went to Tay, a person supported through Community Living services at Reach.
Tay won this award because he consistently showed up with a smile on his face, persisted though getting comfortable on his snowboard, had a great attitude, made people laugh constantly and was a team player filling in for other classes if needed. When asked about the award, Tay said he was shocked that he won because he had no idea he was even nominated.
For over six years, Tay has been participating in a variety of Courage Kenny Adaptive Sports. So far, he has participated in: downhill skiing, cross country skiing, snowboarding, rock climbing, spin class, full body conditioning and cycling. Of all the activities Tay participates in, snowboarding is his favorite. For four years, Tay has been challenging his vision, particularly night vision, through snowboarding. The snowboarding program is held at night and Tay is completely night blind. Riding with two guides, Tay says each year he enjoys training them on blind riders.
Nervous about trying a new activity like snowboarding? Tay would like to encourage others to get out and try different sports and rec programs because you never know where it may lead. Congrats on the award Tay!
Story by: Josie Marchant