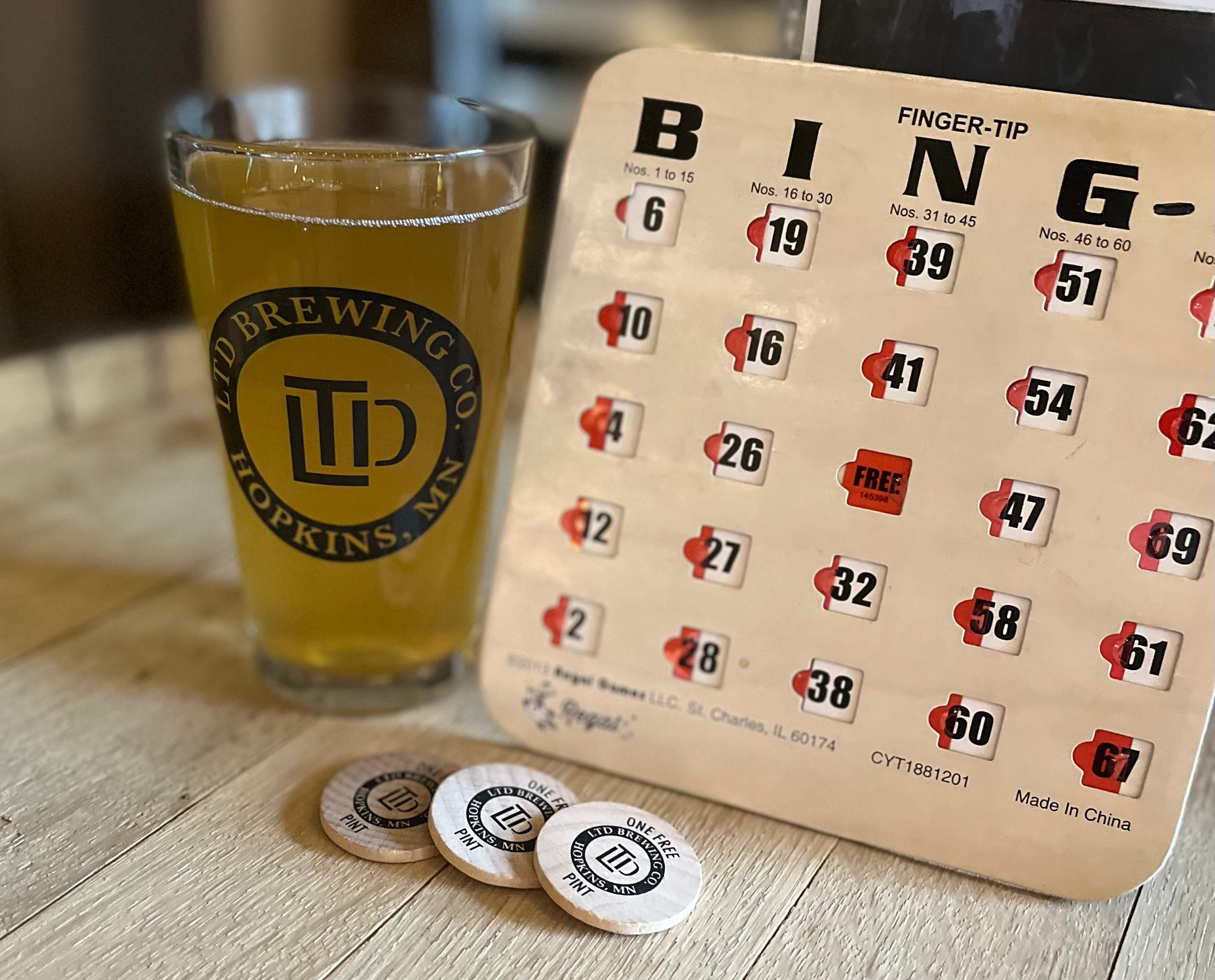 Date: Monday, February 27th
Time: 12:00 – 9:00 p.m. (Bingo starts at 6:00 p.m.)
Location: LTD Brewing Co. – Hopkins, MN
Cost: FREE to attend/ $5 per game
Join us at LTD Brewing for their Give Back Monday Bingo & Brews event on February 27th from Noon to 9 p.m.! 20% of ALL sales, including gift cards & merchandise, will go to supporting Reach.
Bingo and games will start at 6:00 p.m. and go till 8:00 p.m. The cost is $5 per play. Win some great prizes including gift cards, Reach gear and so much more!
Thank you to our event sponsors:
Thank you to everyone who attended our 2022 Bingo & Brews event!