Making Tator Tot Hotdish With Natalie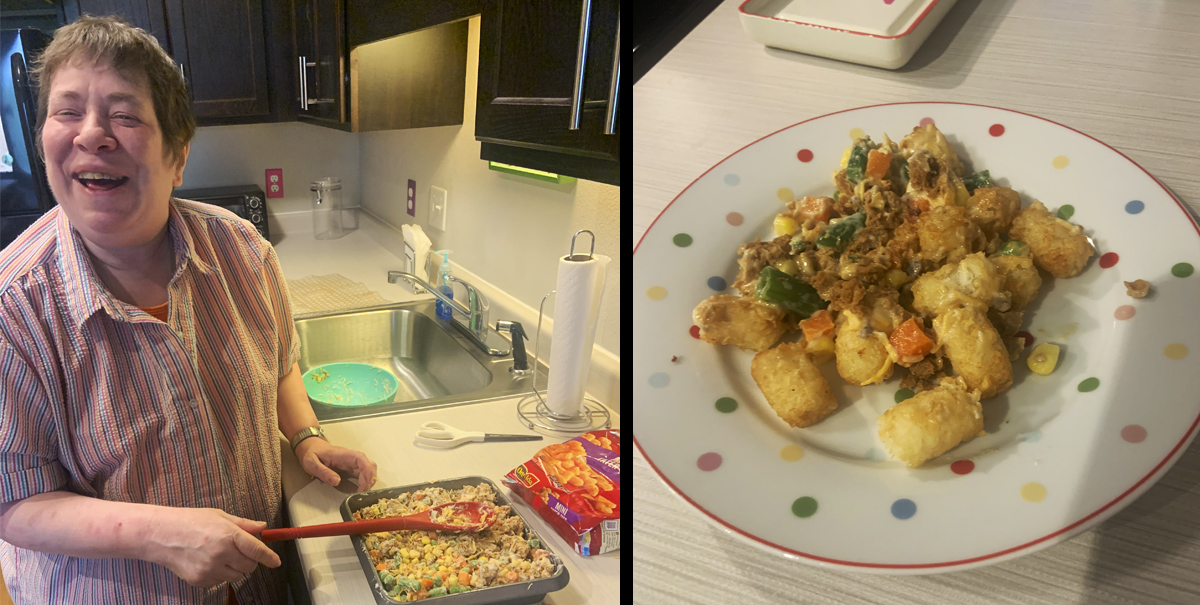 The other week, Natalie made one of Minnesotans' favorite meals: Tator Tot Hotdish. She followed the instructions and recipe with minimal staff assistance. This was a great recipe for Natalie to practice using the oven as she works towards learning to use it independently for day-to-day cooking.
Great job Natalie! Your Tator Tot Hotdish looks super yummy!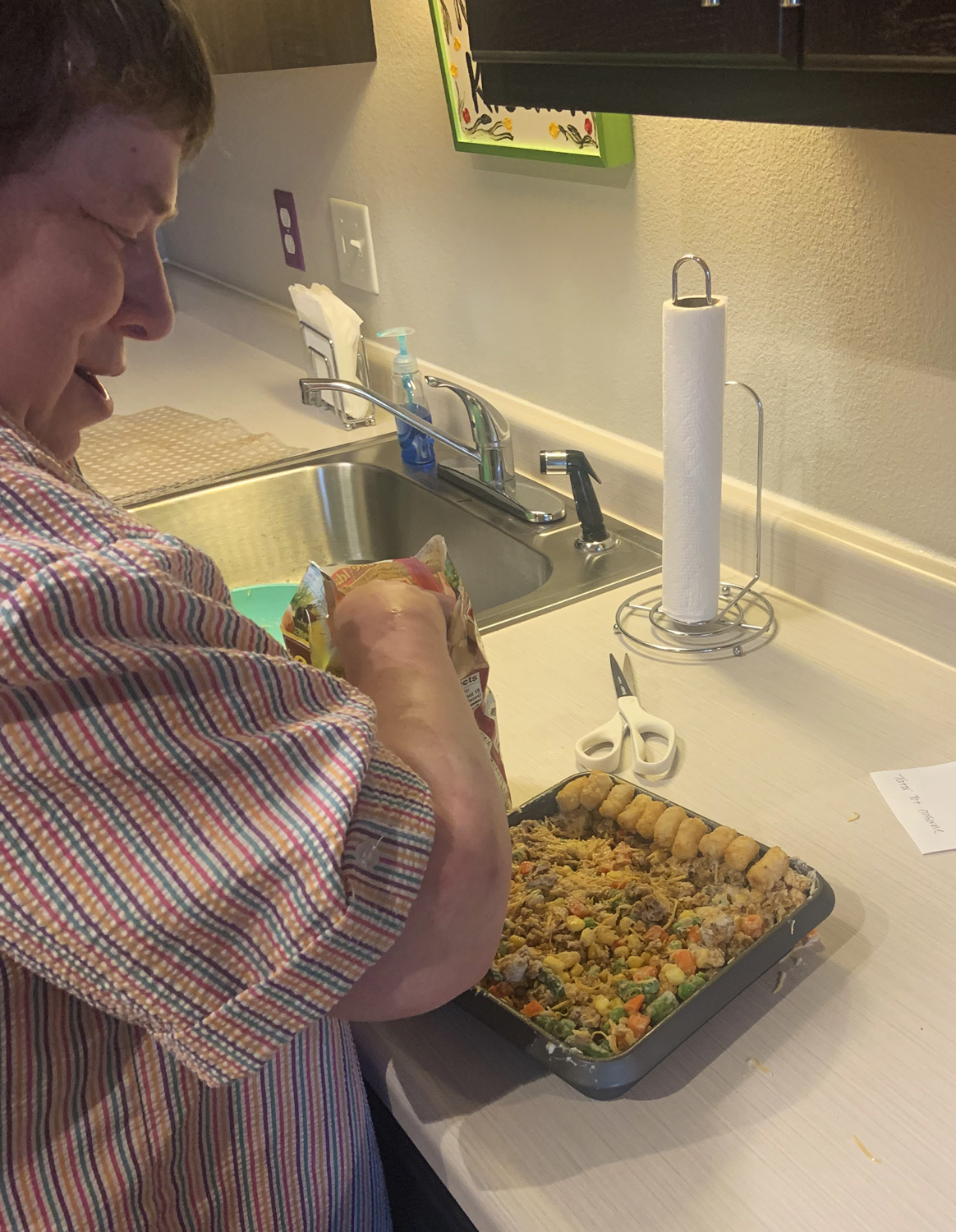 Natalie's Tater Tot Hotdish Recipe
Ingredients
1 1/2 lbs ground beef
1 bag frozen tator tots
1 can condensed cream of mushroom soup
1 can or frozen bag of mixed vegtables
1 1/2 cups shredded cheddar cheese
1/2 teaspoon salt
1/2 teaspoon pepper
Steps
– Preheat oven to 350° F.
– Brown the beef in a frying pan & drain.
– Mix the beef, salt, pepper, soup, shredded cheese and mixed vegtables in a large bowl. Pour into a casserole pan.
– Place the tater tots on top of the mixture.
– Cover with tin foil and bake for 45 minutes.
– Remove the tin foil and bake another 15 minutes.
– Remove from oven and let sit for 5 minutes.
– Enjoy!