August 2017
Reach has added several new board members recently. Meet the new additions below and get to know our entire Board of Directors on the Meet the Board page.
Currently, the Reach for Resources, Inc. Board of Directors has 12 members. The board is responsible for defining Reach's mission, providing leadership and strategic direction, setting policy, and ensuring that we have adequate resources to carry out our mission.
Here are some fun facts:
There are six males and six females. This is cool, but pure coincidence.
Our current chair was once employed by our Adaptive Recreation & Inclusion Department.
Two members are attorneys (there has to be a joke in there somewhere).
One board member has retired and is currently enjoying life.
Four members have lifetime involvement with disabilities/mental health.
Tenure on the board ranges from 3 months to 12 years (renewing terms).
All members are passionate about the work we do!
This past spring, we had three new members join our board. Welcome Kendra, Morgan, and Mark.
​Kendra Baker is a commercial attorney and is currently is employed with St. Jude Medical/Abbott. She is a parent of two children with special needs, one of whom has been involved with Reach.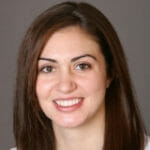 Morgan currently works in Corporate Development at Medtronic. She graduated with an engineering degree from Stanford and has an MBA from Kellogg School of Management. She was inspired to join the board after hearing about the great services and programs Reach provides to the community.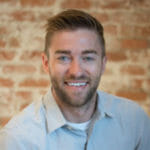 "I have an individual in my family with a disability, and I've seen the uphill battle they face day after day. I joined Reach for Resources because the organization is making that hill a little bit small for people just like him, and I want to be part of that solution," exclaims Mark Johnson.
Mark attended JPCU in San Diego and currently works for Ovative/group, a digital agency, where he works on the strategy consulting team. Mark was introduced to Reach by a close friend and he instantly developed a deep passion for the organization.
Board members are currently working on the following: Governance, Talent Management, Development, Events, and Marketing/Communications. For more information on our board members, please visit Meet the Board.