Turning a Passion into a Career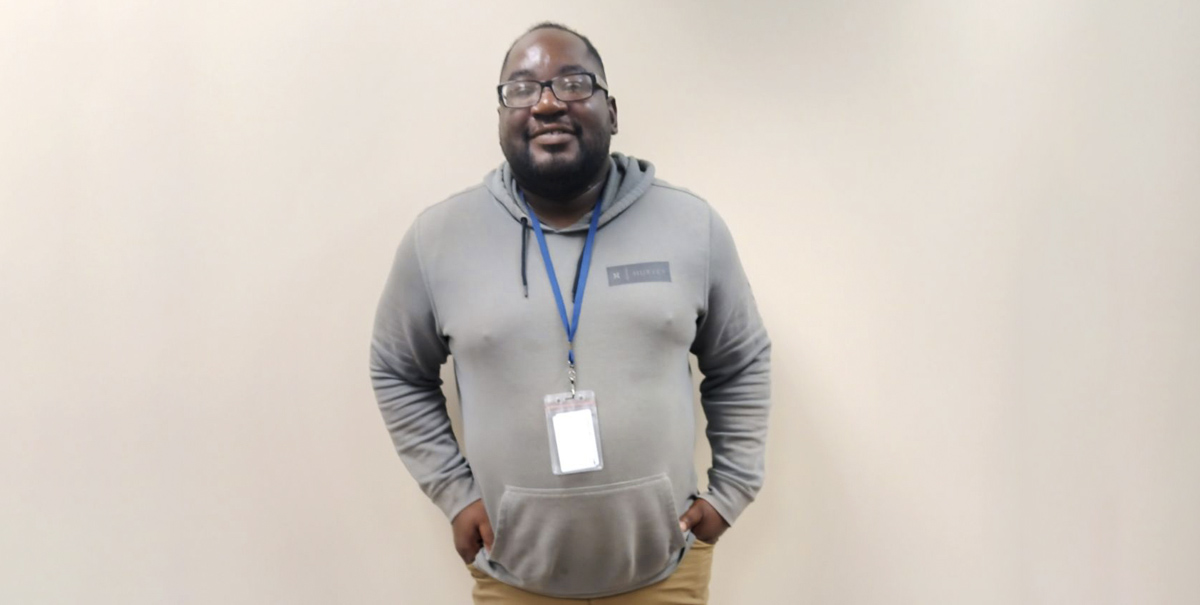 A few shorts months ago, Demarcus took the initiative to ask his case manager how he could advance his career. His case manager referred him to Reach's Employment Services and within three months, Demarcus had a full-time position, in his career field, with the possibility of growth.
Prior to working with Reach, Demarcus held a short-term position at Sherwin Williams but it wasn't in his chosen career field or fulfilled his life's passion. Demarcus holds a degree in Cyber Security and just started classes for obtaining his master's degree. As Demarcus puts it, "Problem solving is my passion and the computer is just a medium to feed those thought processes."
Knowing this, Ernest, one of Reach's Employment Specialists, was up for the challenge in assisting Demarcus find a position that was his career field and also fulfilled his passion. After a couple of interviews, Demarcus landed a full-time position as a Level One Help Desk Technician for a company that helps teachers in navigating the WIDA System/Software. In this position, all help desk technicians need to become experts in this software in addition to knowing how to troubleshoot printer, network and computer issues. Demarcus says, "I work with teachers all over the country. They just call-in and everybody's really pleasant. I'm only certified in helping teachers in certain states right now. There's an opportunity for advancement. After I get certified, I'll be able to take calls from more states like Michigan."
Three weeks into his new position, Demarcus said it's going pretty good. "It's challenging which is healthy. The first couple of calls I took on my own were really stressful, but I'm starting to get the hang of it. I like the opportunity to use my critical thinking skills." With Demarcus taking calls on his own, he can now start working towards obtaining different technology certifications to advance within the company. In addition to working on certifications and his master's degree, Demarcus said he is also working on, "Making sure that I'm consistent with soft skills like not missing any days of work and good communication and understanding questions."
Within a few shorts months of working with Reach, Demarcus has found a position that fulfills his passion and provides many growth opportunities. Working with Reach, Demarcus said, "It's been a positive experience, a lot of support and it's a very good organization. Very Supportive and understanding." Between his ambition and critical thinking skills, Demarcus has "hacked the code" to have a great future in technology and cyber security. Good luck Demarcus!