Give to Reach for Resources
There are many ways that you can make a charitable donation to Reach for Resources to help people with disabilities achieve independence and lives their lives to the fullest. Nearly 85% of all funding Reach receives goes directly to programming. Gifts of all sizes help us provide support to those we serve, as well as our day-to-day operations. Reach is an IRS-designated 501(c)(3) charitable organization. The entire amount of your donation is tax-deductible, as allowed by law, and you will receive a receipt to substantiate your gift. Donate now to support our mission.
RECURRING DONATIONS
By donating on a regular basis, you will be providing Reach with a predictable, stable funding stream in a way that is more convenient for you and cost-effective for us. You can make a recurring donation of $10 or more via electronic funds transfer from a savings or checking account or a charge to a credit card. It's easy, safe, and you can change or cancel your donation at any time. Click on the Donate Now button above and select the option to make a recurring donation.
MATCHING COMPANIES
Did you know that many employers match donations, dollar for dollar, or even more? Check to see if yours is one. If so, contact your Human Resources department to learn your employer's matching procedures.
List of employers/companies with matching gift programs: Matching Companies
MAILING ADDRESS
By Mail:
Reach for Resources
5900 Green Oak Drive, Suite 303
Minnetonka, MN 55343

Are you a regular Amazon shopper? You can donate to Reach with any regular purchase! All you have to do is visit the link above and set up Reach for Resources as your organization to donate to!
For eligible purchases at AmazonSmile, the AmazonSmile Foundation will donate 0.5% of the purchase price to the customer's selected charitable organization.
Click here for more detailed instructions for signing up with AmazonSmile.
For more information, call 952-200-3030 or email info@reachforresources.org.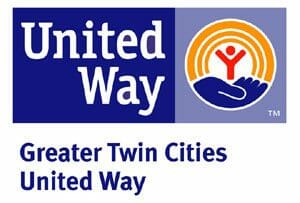 You can support Reach through your company's United Way campaign even though we are not a United Way agency. Just write "Reach for Resources" and our address (see above) in the section of your pledge form or gift-designation card that allows you to name a specific 501(c)(3) recipient.