Reach is now accepting nominations for our 2022 Annual Awards! We are incredibly grateful for everyone who has supported us in reaching our goals this past year. This spring, we will be presenting several awards to deserving individuals and community partners and we need your help! Please take a minute to nominate a deserving person or company/organization. We are taking nominations for the following categories: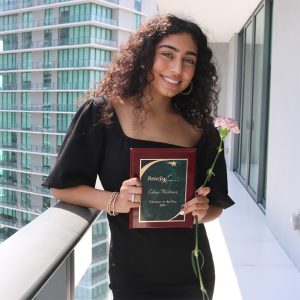 Advocate of the Year
Advocate of the Year is for an individual who sets an example for their peers by advocating for their chosen area of interest. This person inspires other to reach out to their elected officials and to promote or challenge policies.
Corporate/Civic Sponsor of the Year
This award is for a company or individual who sponsored projects, programs or events to ensure they were successful at Reach.
Volunteer of the Year
This award recognizes an outstanding volunteer who's unselfish and dedicated services made a significant difference in the success of any Reach's programs, events or projects.
Community Partner of the Year
This award is given to a community partner who has made a notable impact through continuing to embrace important issues related to Reach in their community.  
Matthew Smith Memorial Award (Reach employee use ONLY)
This award is for Reach employees to nominate a few employee for going above and beyond. This person personifies Reach's mission and is dedicated to serving others. 
Winners will be announced here on our website and social media channels in April.